Police union sets up fund for 4 LEOs wounded in synagogue shooting
One of the SWAT officers, Timothy Matson, was reportedly shot seven times
---
By PoliceOne Staff
PITTSBURGH — A police union has set up a fund for the four officers wounded in the deadly shooting at a synagogue.
According to WPXI, two patrol officers and two SWAT officers were among the six wounded in the shooting at Tree of Hope synagogue that ended with 11 people dead.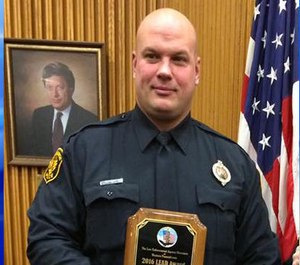 One of the SWAT officers, Timothy Matson, was reportedly shot seven times and his helmet may have saved him.
"We were in his hospital room today, visiting, and as soon as we walk in he's already cracking jokes," Cmdr. Jason Lando told the Post-Gazette. "He's in that situation, where his life is the one in danger, and everyone is so worried about him — but he's cracking jokes and it makes everyone feel better."
A GoFundMe has been set up for Matson by his brother, who is also a LEO, as he continues his recovery.
Officer Michael Smidga was also among the wounded, according to the report. The other two officers – one a patrol cop and the other a SWAT cop – have not been identified.
Two officers remain hospitalized. The other two have been released.
"They're all heroes," Pittsburgh Police Chief Scott Shubert said. "Who knows what would've happened if he got out in the streets."
The Greater Pittsburgh Police FCU has set up a fund to support all four officers.