Photo of the Week: Power shift
---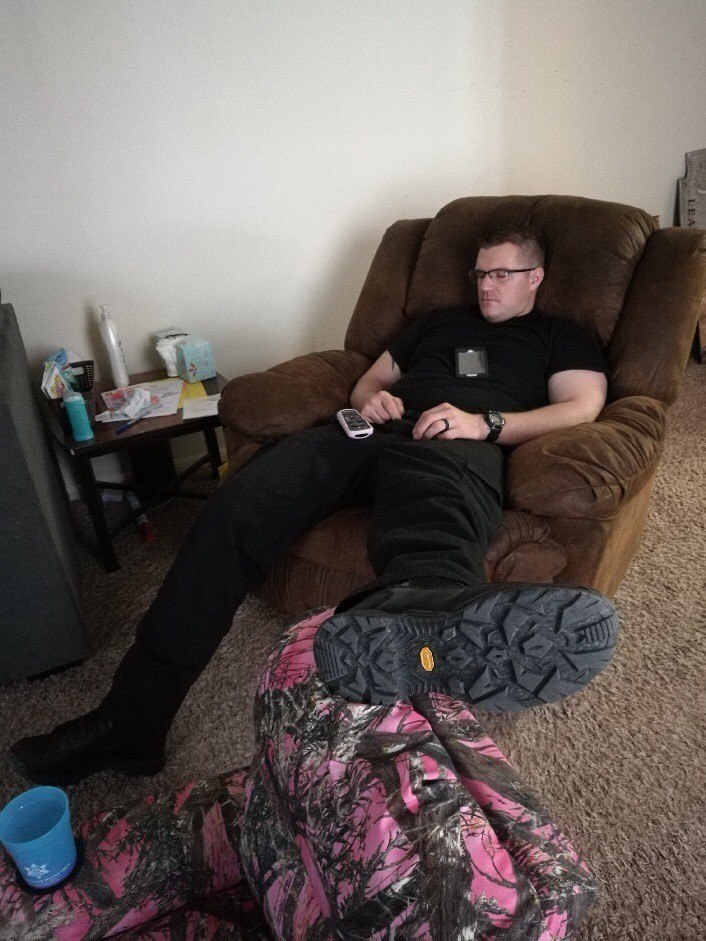 This week's photo comes from Officer Kyle Taylor. Taylor writes:
"My wife took this picture of me after a 21-hour 'power shift.' More like a 'power through it shift.' A long night of crime-fighting followed by scheduled training and I couldn't even get my boots off lol.  At least she's a lieutenant for our sheriff's office jail and understands how hard it is when small department guys work in big rural areas of Colorado. She's so funny! I just love her!"
Calling all police photographers! PoliceOne needs pictures of you in action or training. Submit a photo — it could be selected as our Photo of the Week! Be sure to include your name, department information and address (including city, state and ZIP code) where we can reach you — Photo of the Week winners have a chance to win a PoliceOne.com T-shirt!