Propper donates portion of Memorial Day week proceeds to USO of Missouri
---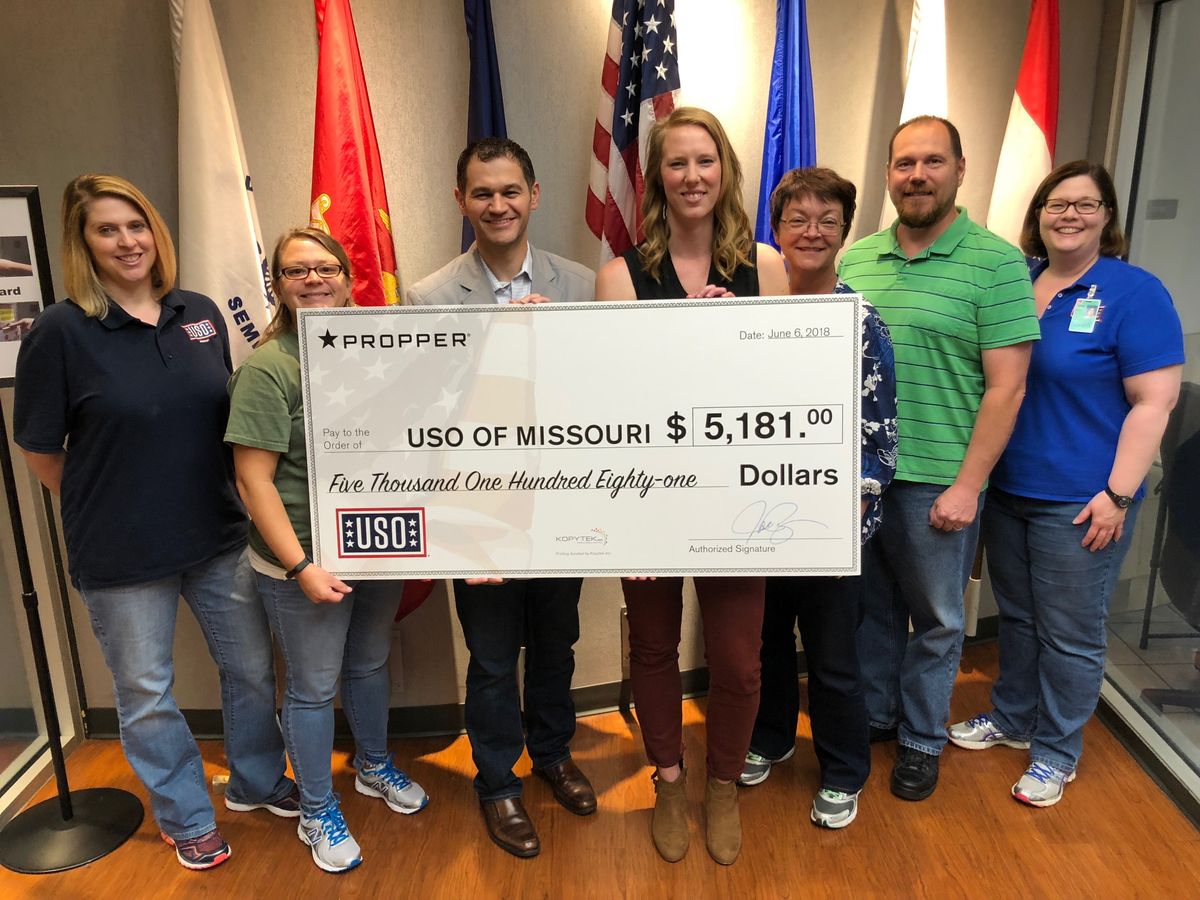 ST. CHARLES, MO — For the second year in a row, Missouri-based Propper International teamed up with the USO of Missouri to donate a portion of online sales in honor of Memorial Day and to further the USO's mission to "strengthen America's military service members by keeping them connected to family, home and country, throughout their service to the nation."
This year's total of $5,181 included proceeds from sales during the week leading up to Memorial Day and the holiday weekend.
"As a Missouri-based company, donating to the USO of Missouri was an easy decision," said John Negrau, VP, Marketing & eCommerce for Propper. "For over half a century, Propper has proudly supported our fighting men and women. It made sense to support current active duty personnel by donating in honor of the fallen."
Each state's USO branches operate independently and rely solely upon local support.
"Propper's support and generosity is very much appreciated. Without support such as theirs, we wouldn't be able to continue to serve the over 270,000 military and their families that we do," said Christine Trotter, Development Director for USO of Missouri.
About Propper
Propper has made tactical gear with a purpose for over 50 years, since their first U.S. Navy contract in 1967. Today, they design and manufacture professional level tactical apparel and gear for military, law enforcement and public safety professionals, and civilians, whether in the service, on the job, or off for the weekend.
About USO of Missouri
The USO strengthens America's military service members by keeping them connected to family, home, and country, throughout their service to the nation. For more information, visit https://www.usomissouri.org/ or one of the three locations: St. Louis - Lambert Airport, Mobile USO, and Ft. Leonard Wood.
Request more product info from Propper International, Inc..
Thank You!