10 considerations before making your department's next body armor purchase
Follow these best practices to ensure your officers are comfortable with this essential piece of equipment
---
Purchasing body armor for an agency is not a job for the faint of heart. Any decision on an item that officers are going to wear and use every day for the next five years or so will be criticized harshly. Here are some points to consider before you take the plunge. 
1. If an agency is going to get some vests for test wear and evaluation, ensure that the testers are of varied body types, e.g. short, tall, muscular, thin, heavy/fat, and with women, flat-chested vs. ample-chested. A vest that fits one body type well may not work for another.
2. There are body armor lines made especially for women. Consider choosing one of these as an option, as some generic brands are not going to fit a female officer properly. Ill-fitting body armor will get left in the locker more often.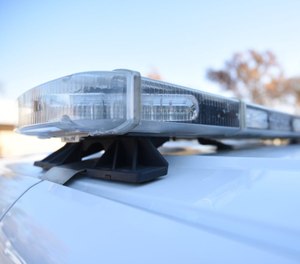 3. Ideally, recruit more than one tester from each body type group to ensure that someone who is overly persnickety or who can't be bothered to write a proper evaluation doesn't skew the results. You may find that the officers who are most eager to test new gear are lackadaisical when it comes to writing up the evaluation. Recruit testers who take the job seriously.
4. Fit officers for body armor while they are in their complete field uniform. Equip the fitting area with a standard car seat, with seat belt, so that the officer can evaluate how the body armor rides when sitting in the patrol car. It shouldn't be all that difficult or expensive to get a discarded seat from a retired, scrapped, or wrecked car.
5. If fitting and choosing a vendor is more work than you're willing to do, offer reimbursement for officers who want to choose their own body armor. Check the range of prices and make the reimbursement amount reasonable.
6. Cops who work in hot climates need more than one carrier for their vest. If the wearer sweats a lot, the carrier can get truly ripe and smelly in a short time. It's best to have an option for one carrier to be on their body and the other in the wash. This isn't just for aesthetics. Carriers that aren't laundered from time to time can break down and all but disintegrate. Some vests don't provide for the ballistic panel to be removed from the carrier and washed. Those should be omitted from consideration for warm climate agencies.
7. If the agency is moving toward load-bearing vests to get at least some of the gear off of the duty belt (and it ought to be), look for body armor that integrates the load-bearing vest with the ballistic carrier. Not everyone will want to go to the load-bearing vest, and there will still be times when officers will wear the more traditional uniform and will want concealable body armor to wear with it. There needs to be a provision that will allow for both.
8. An intermediate solution between traditional concealed body armor and a load-bearing vest is a carrier that looks like a uniform shirt and is worn on top of the shirt. These are easier to doff when the officer is in the station for a prolonged period and wants to get more comfortable.
9. Officers who carry a back-up gun may attach it to their body armor in some way. If the agency permits/encourages officers to carry a second firearm, there should be some pre-planning for a holster integrated with the body armor. Some vendors provide these, and some don't.
10. Agencies can probably make the body armor last longer and perform better if they provide a proper hanger to dry the body armor between wearing. There are hangers designed for this that allow the body armor to dry and don't stretch out the carrier straps. This is especially important if the agency requires or encourages officers to dress at a station locker room, as the locker is going to be more crowded and less conducive to proper drying than body armor laid out at home.