Safe Life Defense saves police officer in Las Vegas Bellagio shooting
---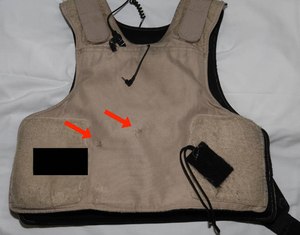 On March 15, 2019 at 9:49pm, a police officer was shot outside of the Bellagio Hotel and Casino and his life was SAVED because of his body armor by Safe Life Defense.
The suspect was attempting to rob the Bellagio poker room cage. He ran out of the Bellagio through the rear valet entrance and tried to escape by hijacking a BMW. When the suspect was confronted by police, he opened fire, hitting an officer in the chest. At the time, it appeared the officer did not even realize he had been shot because of his Safe Life Defense armor.
President of Safe Life Defense, Nick Groat, had this to say:
"As a Las Vegas resident and business owner, I am impressed and grateful that our city has police officers willing to do whatever it takes to keep us safe. It is not easy to be a police officer, and this is especially true in Las Vegas. Yes, our armor saved an officer's life, but he is the hero of this story – not his body armor. Keep up the great work LVMPD."
Safe Life Defense is solidifying itself as the body armor brand favored by police and first responders. Their armor is known for offering a lot of protection at a reasonable price point – something that is understandably important to new officers. Many police officers are not provided body armor and need to buy it on their own. As the demands of their career skyrocket, officers look to companies like Safe Life Defense to help provide great affordable gear.
This incident speaks for itself. Police Officers NEED body armor and Safe Life Defense proves to be an excellent investment. 

Request more info from Safe Life Defense
Thank You!