Kustom Signals announces mounting anywhere options for Vantage
---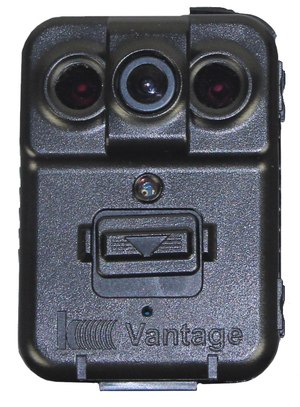 LENEXA, KS — Kustom Signals, Inc. announced today an interface to the Peter Jones Klick Fast Mounts. Partnering with Peter Jones provides additional flexibilities for Law Enforcement when determining a location for their Vantage body-worn camera.
Vantage comes standard with a rugged spring clip designed to withstand rigorous law enforcement work environments. Also available is a Kustom Signals designed compact magnetic mount.
Peter Jones Klick Fast Mounting options offer additional flexibility for Kustom Signals' Vantage body-worn camera. The Molle, Epaulette and Garment Mount give Officers the option of mounting anywhere on the uniform shirt, vest or jacket. Officers on bike patrol have a handlebar option as well. These mounts all require a custom designed Klick Fast Stud. Kustom Signals' integration with the Peter Jones Klick Fast mounting system further expands the selection of rugged (MIL-STD 810G) mounting options available for the Vantage bodyworn camera.
Take adVANTAGE of the many mounting options available today!
About Kustom Signals, your no risk partner:
Established in 1965, Kustom Signals, Inc., an MPD Inc. company, designs and manufactures a complete line of speed enforcement, speed awareness and in-car and body-worn video systems for law enforcement agencies, along with the Contour product line. For more information, visit www.KustomSignals.com.

Request more info from Kustom Signals Inc.
Thank You!