Washington & Jefferson College Purchase PatrolEyes Body Cameras
---

Washington, PA Washington & Jefferson College have purchased the PatrolEyes SCDV1 HD body cameras.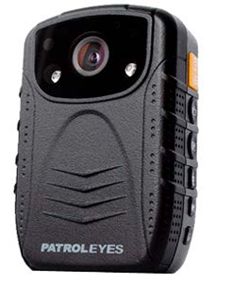 Washington & Jefferson Campus and Public Safety Sergeant, Michael S. Muehlbauer stated "We chose the PatrolEyes SCDV1 based upon features and benefits including price comparison, large display screen, internal 32GB and external storage options, preevent recording, long battery life, docking station and management software." It was also mentioned that "Patroleyes' friendly and helpful sales staff" assisted in the process of the purchase. Washington & Jefferson Sergeant, Muehlbauer also mentioned that no grant money was used in the purchase of the cameras.

"Many departments are now seeing the value and reliability in the PatrolEyes brand. We provide departments with affordable options which allow them to deploy a cost effective but efficient body camera program . We give departments a choice. They can choose to use the camera with or without password protection, store data to a PC or send it to the cloud. Giving them this flexibility allows the PatrolEyes to meet the needs of a small police department or a large state police force." states PatrolEyes CEO Mike Gramza.

Request more product info from PatrolEyes
Thank You!