How to buy headsets (eBook)
Download this PoliceOne headset buying guide to learn key steps for product selection, purchasing and implementation
---
There are many reasons for officers to wear a headset: communications over noise, confidentiality of communications, hearing protection and more.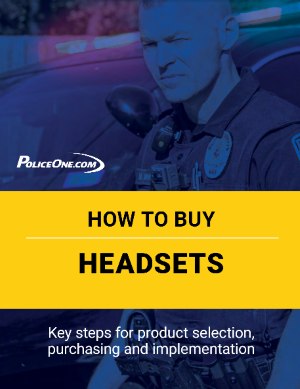 Headsets can fit over the head or in the ear, can be universal- or custom-fit, and can amplify, attenuate, or pass through ambient sounds. 
Because there are so many types of headsets available today, agencies need to have a good idea of the mission requirements before issuing a purchase order.
This PoliceOne guide to buying headsets is a starting point to help you understand the features you need to consider during the procurement process. Included in this guide: 
Key considerations before purchasing
Top implementation considerations
Questions to ask vendors
To download your free copy of the "How to Buy Headsets" Buying Guide from PoliceOne fill out this form.
To download your free copy of "How to buy headsets (eBook)" Buying Guide from Police1, fill out this form.