Police Communications Interoperability
---
The PoliceOne
Police Communications Interoperability
product category is a collection of information, product listings and resources for researching Communications Interoperability products and solutions.
Communications
Interoperability products are designed to allow field units and agencies to talk and share data in real time, regardless of different frequencies and equipment. It covers multiband
radios
, portable radios, mesh access points, infrastructure systems, interoperability
software
applications, integrated voice & data networks and other interoperability solutions.
To stay up to date on Communications products,
subscribe
to the free Communications eNewsletter.
Police Communications Interoperability Featured Article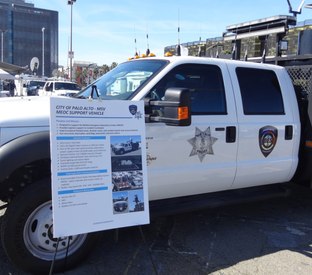 How a mobile incident command vehicle fleet supports emergency management
The story behind one of the busiest mobile incident command and communication resources in Silicon Valley