Build a technology plan for interoperability
---
Any police officer or first responder can attest to the importance of clear and reliable communications with other public safety professionals in an emergency, whether it's a response to a single call or a mass casualty event. However, because of a lack of regulation in the industry, many agencies are ultimately responsible — logistically and financially — for building and maintaining their own communications systems. Before running out to buy the latest and greatest gadgets, it's essential to slow down and build a proper technology plan.
To get started, here are some steps you can take.
1. Assess your needs, strengths, and weaknesses. Where is your agency lacking? What do you absolutely need, and what could you do without for a little while longer? How are the technical capabilities of law enforcement, fire, and other EMS agencies with which you will be communicating? Be honest in separating the needs from the wants.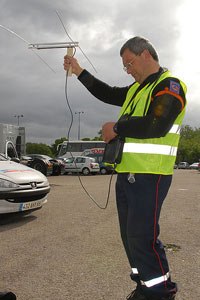 2. Alleviate financial aggravations. Make sure you account for all costs of a given service or upgrade — however marginal they may seem — before signing up for it. That new radio system may be tempting, but once you figure in training costs, maintenance, and accessories (such as batteries and software), the option may not look so appealing. While you are used to responding to medical emergencies, you don't want to have to deal with financial ones as well.
3. Do your homework. While management is ultimately responsible for operational decisions, it gets valuable input from those in the field. No one has a better idea of which equipment works and which doesn't than the people using it everyday. You don't want to invest in something that proves to be a hassle, is unintuitive, or simply breaks easily. It's tempting, but don't automatically be susceptible to the sales people. Seek the opinions of other professionals, read reviews, and if possible, ask a company if you can test a piece of its equipment for a short period of time.
After investigating these questions, you should have a good start on your plan. It is always important that dollars are spent wisely and efficiently, particularly when investing in police communications technology.

Request product info from top Police Communications Interoperability companies
Thank You!