New name, new product - 2018 is a great year for Carbyne
---
NEW YORK — Carbyne, the creators of the multi-award winning public safety ecosystem, announced a major global rebrand this week on the heels of their game-changing shift in 911 telecommunications.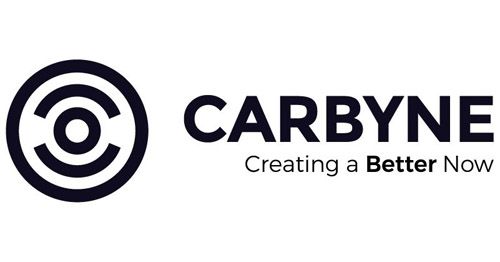 Carbyne, named Reporty initially, stated that the rebrand was in line with their global outlook and ambition. "Our telecommunications ecosystem is now available on almost every continent on the planet," CEO Amir Elichai said "because of this, we wanted a name that conveyed that strength and confidence we have. The public safety community has put its trust in our technology, and they now have a suite of products that convey that."
Elichai stated that the name 'Carbyne' came from the periodic element, an element that is one of the strongest in the world. "Carbyne projects the strength that our ecosystem provides; it's a perfect name for a public safety technology. We market-tested in the United States by calling our North American branch Carbyne, and it received an incredibly positive response. Because of this, we knew that our entire global brand had to be called this."
As well as changing their name, Carbyne renamed the different products in their ecosystem. "We spent a long time coming up with the new product names," Elichai said with a laugh "it all came down to the consistency of the new branding, but we know that these are going to be a hit with our clients and the public."
The rebrand is on the heels of Carbyne's most significant announcement to date: that citizens no longer need an application to stream video directly to first responders.
"From the very beginning, we knew that an application was always going to be a stop-gap measure." Alex Dizengoff, Carbyne's Co-Founder and Chief Technology Officer, said: "We have spent the past few years trying to overcome the technical challenges of providing the same level of service that our clients expect of us without using a native application."
Carbyne unveiled c-All, their new non-app product in early January, to great excitement in the global public safety community. "For the first time," Dizengoff said, "first responders and Call Takers can receive streaming video and instant location from almost any smartphone in the world. Our most significant problem was always going to be muscle-memory, from childhood we are taught to call 911 if we need help. Now, with our c-All service, citizens can call 911, and their call will automatically turn into a state-of-the-art Carbyne call with streaming video and instant location."
Carbyne's ecosystem, which won several major awards from the public safety community in 2017, is available in Europe, the Middle East, Latin America, Asia and is being piloted in several states in the U.S.A.
With the new global branding, a state-of-the-art ecosystem, and a multi-year jump over competitors: 2018 is shaping up to be an exciting year for Carbyne.
About Carbyne
Carbyne's ecosystem is a state-of-the-art solution for the 911 community, compiled of full infrastructure, advanced IP based Call handling (CPE) system and apps. Our focus is empowering emergency services by enhancing communication between the citizens and dispatchers. Carbyne's ecosystem acts as the gateway for delivering rich and smart data to Public Safety Answering Points (PSAPs), helping call takers analyze and process what is happening in real-time, provide accurate support, slash time to dispatch and ultimately save lives.