NICE introduces NICE Inform Elite to deliver Incident Intelligence to emergency communications centers
---
HOBOKEN - N.J. - Today, NICE introduced NICE Inform Elite, the eighth generation of its industry-leading multimedia incident information management solution for emergency communications centers. The NICE Inform Elite edition goes far beyond traditional emergency communications recording solutions to deliver incident intelligence that empowers Public Safety Answering Points (PSAPs) to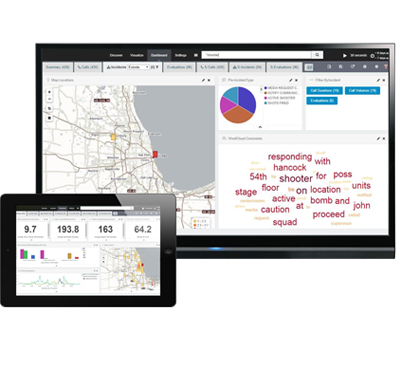 improve their operational performance, provide better quality service and make smarter decisions. NICE Inform Elite adds four new core capabilities: CAD Incident Analytics to enhance incident reconstruction and automate quality assurance workflow; Incident Intelligence dashboards for real-time tracking of performance targets and trends; GIS mapping for improved incident visualization and analysis; and a future-ready multimedia recording platform. Here's the announcement with more details.
About NICE
NICE is the worldwide leading provider of both cloud and on-premises enterprise software solutions that empower organizations to make smarter decisions based on advanced analytics of structured and unstructured data. NICE helps organizations of all sizes deliver better customer service, ensure compliance, combat fraud and safeguard citizens. Over 25,000 organizations in more than 150 countries, including over 85 of the Fortune 100 companies, are using NICE solutions.

Request more info from NICE
Thank You!