How to buy duty gear (eBook)
Download this PoliceOne duty gear buying guide to learn key steps for product selection, purchasing and implementation
---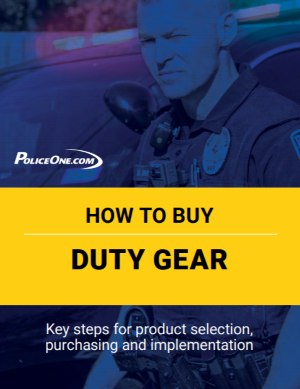 Police work is tough – to do the job, you have to be tougher. Your mind has to be strong, your actions quick and decisive. One minute you may be helping a neighborhood kid put air in a bicycle tire and the next you may be chasing a suspect through a wooded area at top speed. In those moments when police work gets real, you need duty gear that won't let you down.
One of the most critical components of keeping all that gear together is your duty belt. In this guide, we will discuss some important considerations when assembling your duty rig and help you navigate many of the options available to the modern law enforcement officer. Included in this guide:
Key considerations before purchasing duty gear
Top implementation considerations
Questions to ask duty gear vendors
To download your free copy of the "How to buy duty gear" Buying Guide from PoliceOne fill out this form.