Galco Gunleather is excited to welcome two new additions to its sales force
---
PHOENIX, Ariz. - Reed Gabrielson earned a bachelor's degree with a double major in Political Science and Criminal justice from California University Long Beach. He brings extensive sales experience in the firearms industry, in both the retail and wholesale spheres. Reed is also an active participant in the practical shooting sports, including 3 Gun, USPSA, and IDPA.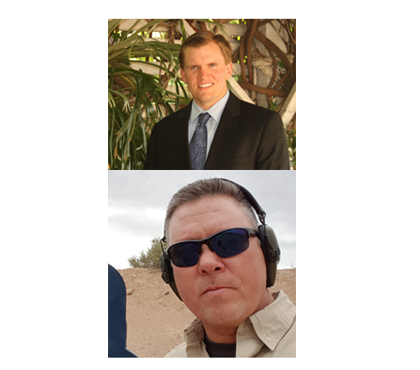 After serving in the US Army, Dave Starin went on to a twenty-year career in law enforcement, spending 14 of those years with SWAT. He's a state LE and NRA-certified firearms instructor. Dave was Gunsite Academy's Director of Training from 2010 through 2016, and remains a Gunsite Rangemaster. Dave's wealth of real-world experience will be a great asset to Galco's sales team.
About Galco Gunleather:
Galco International was founded by Richard N. Gallagher in 1969 as a small family business in Chicago, Illinois. Galco is a major force in real-world firearms usage. Galco's array of law enforcement products ranges from concealment holsters to rifle slings approved by the National Tactical Officer's Association.