Safariland Executive Joins California Peace Officers' Association Board Of Directors
---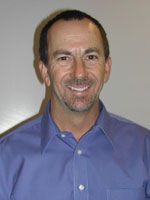 ONTARIO, Calif. - The California Peace Officers' Association (CPOA) Foundation and Business/Law Enforcement Alliance has recently appointed Scott Carnahan, Director, of Marketing for Safariland® Duty Gear, to its Board of Directors.
As a member of the Board, Carnahan will be responsible for carrying out the goals and objectives established by the CPOA. The Board of Directors is made up of associations representing various professionals, select industry leaders and law enforcement leaders.
The CPOA was established in 1921 and serves the needs of professional law enforcement through issue exploration, resource development, educational opportunities and legislative advocacy.
The Business/Law Enforcement Alliance was formed in 1994 as a partnership with business and law enforcement to develop solutions to combat increasing criminal activity in the business sector. The alliance provides business leaders in California ongoing access to the collective expertise of law enforcement representatives throughout the state. The alliance also provides law enforcement leaders a forum for discussing crime prevention strategies from the business perspective.