4 Father's Day gift ideas for any police dad
Coming up dry on Father's Day gift ideas? Don't worry, we've got you covered
---
As the calendar turns to June, many of us begin thinking about Father's Day. We think of our own dads, and for those of us fortunate to have our own kids, what it's like to be a dad. But it can sometimes be difficult to come up with a great gift idea for the occasion. That's why we've gathered up four great products to consider for your dad (or pass along to someone in need of gift ideas for you!).
Before we get into that, here's a great option for a donation gift: the Welcome Home Heroes Foundation. They are a nonprofit (501 c), grassroots organization that works with the local Veterans Administration to bridge the gap between the time a veteran is evaluated and the time they are compensated. WHHF assists with emergency transportation, housing and other financial aid, as well as recreational-based therapy activities. It's a great program with a great person behind it — Mike Anderson, Sr. — a USMC Gold Star Father whose son was killed in combat in 2004.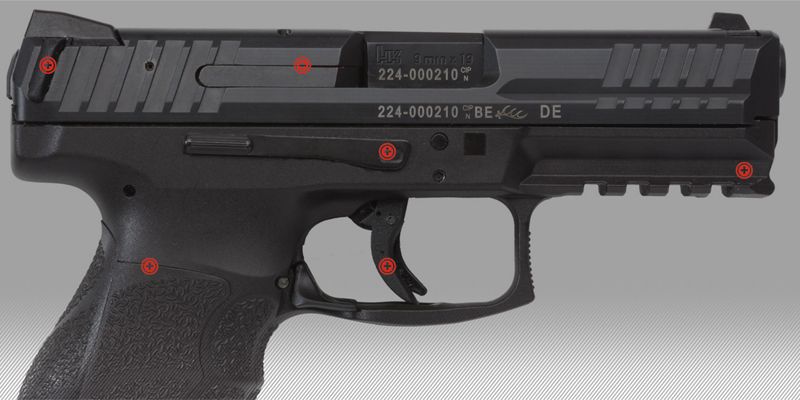 My gun pick is a Heckler & Koch VP 9 in 9x19 (MSRP $715). This is a 25.56 ounce, polygonal rifled handgun with a 4.09 inch barrel. I got a chance to shoot one and it feels like a typical H&K. "Typical H&K" means utilitarian handling, with all of the controls well placed for the shooter. H&K has managed to take the striker-fired concept and dress up the ergonomics.
It has a grip that gets the web of the hand right up under the slide, improving the feel for a follow-up shot. Though I haven't chronographed this model, my experience with H&K shows their rifling generally pulls higher performance from +P cartridges.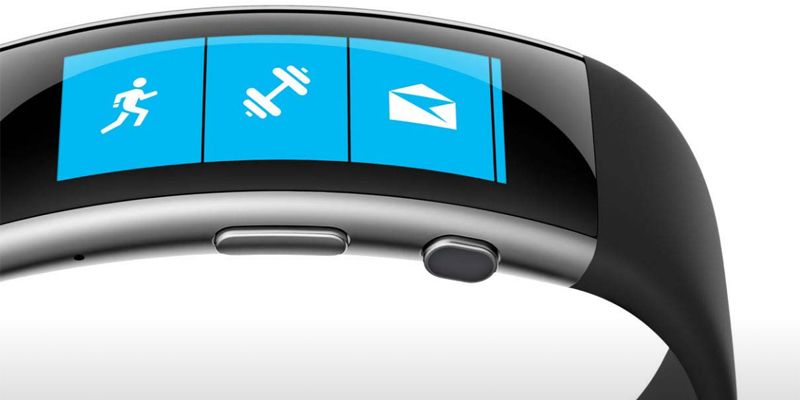 My tech choice is definitely the Microsoft Band (MSRP $249.99) because it can go seamlessly from duty to fitness to play without changing anything. It can send and receive texts, has a built-in GPS, heart rate monitor, and can speak Windows, IOS, and Android. There are several other sensors, an accelerometer, a barometer and one for skin temperature. Its AMOLED display is easy to read and it is water resistant. I test tech tools all the time and the Microsoft Band is this year's game changer.
3. Wallace Knives Field Series 1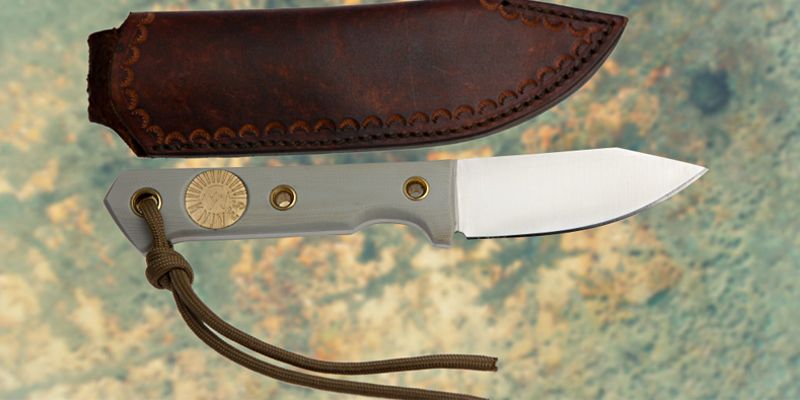 This year's blade choice is a custom, but it is the most reasonably priced custom on the market. Bonus: the wait for it isn't very long. My pick is the Wallace Knives Field Series 1 knife (MSRP $165-$205). It comes in over 25 different scale colors — my favorite is black/earth.
4. Mission First Tactical BUPSWR and BUPSWF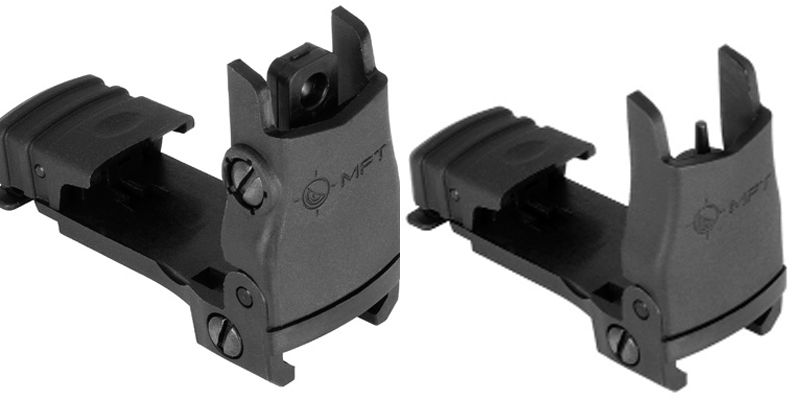 Mission First Tactical's BUPSWR (Back Up Polymer Flip Up Rear Sight with Windage Adjustment) and BUPSWF (Back Up Polymer Flip up Front Sight with standard iron sight elevation adjustment) sights are my fourth and final suggestion for a winning Father's Day gift (MSRP $44.99 and $39.99).
Mission First Tactical has produced sight sets made of military-grade polymer. These sights sit flat enough to sit under any optic, but flip up to a full-sized pair.  When stowed, they are completely covered, so no "dust bunny" surprises appear when you need them most. They allow for infinite MOA adjustment and, purchased separately, work with any standard sights.
They are so light that mounting them on my AR is completely unnoticeable until I need them. They are not intended to be primary sights, but they are cost effective enough to match with any optic.
Conclusion
No matter what you get for dad, (or for you dads out there, what you receive) remember to take a moment to think about all the fathers out there like Mike Anderson, Sr., who have suffered the loss of a child too soon. Here's to a great Father's Day!

Request product info from top Police Firearm Accessories companies
Thank You!