Spotlight: Steiner Optics products meet the demands of first responders in all types of environments
Born in post-war Germany, Steiner Optics has a long history of innovation
---
Company: Steiner Optics
Headquarters: Colorado
Signature Product: Steiner Poro Prism Binoculars
Website: http://www.steiner-optics.com/
Q&A Questions:
1. Where did your company name originate from?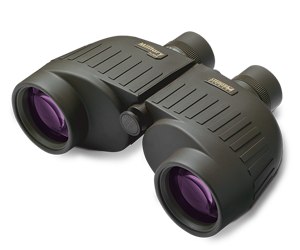 Karl Steiner started the company in 1947 in post-war Germany.
2. What was the inspiration behind starting your company?
Karl Steiner started a one-man workshop in Bayreuth, Germany, obsessed with a single goal: creating optical products so functional, sturdy and uniformly flawless that nothing in the chaotic, mass-production post-war world could compare. His passion for unmatched optical perfection pushed Steiner-Optik from a hardscrabble startup to a 50-man factory within six years, and on to become a worldwide optical icon with binoculars and rifle scopes for every purpose, a history of innovation, and legions of diehard enthusiasts in every category.
3. What is your signature product and how does it work?
Steiner Poro Prism binoculars were designed for use by the military. The binoculars are extremely rugged with no internal moving parts, a Makrolon chassis that will withstand hundreds of pounds of G force, and a Sports-Auto-Focus system that brings all objects from 20 yards to infinity into sharp focus.
4. Why do you believe your products are essential to the police community?
They have been proven to be rugged and reliable on battlefields around the world and are designed to meet the demands of first responders who work in all kinds of conditions.
5. What has been the biggest challenge your company has faced?
The biggest challenge is continued improvement in optical systems, better lens coating for greater light transmission and competition from lower priced competitors.
6. What makes your company unique?
We offer a wide range of optics from binoculars to riflescopes. In addition, Steiner recently entered the eOptics category. We now have laser rangefinders, laser aiming systems and night vision equipment.
7. What do your customers like best about you and your products?
Bright, clear optics that perform as well as those costing hundreds of dollars more. Steiner stands behind its products with industry leading customer service. We can still repair most binoculars.
8. What is the most rewarding part of serving the first responder community?
The most rewarding part is hearing from those who use and rely on our products and how they help them perform better in the field.
9. Is there any fun fact or trivia that you'd like to share with our users about you or your company?
In the first Gulf War, an armored vehicle was hit with an IED that blasted and burned everything but the men inside. They all got out safely but much of their gear was destroyed, except for pair of Steiner military binoculars. Although they were charred and misshapen, they still worked – the lenses and prisms were intact.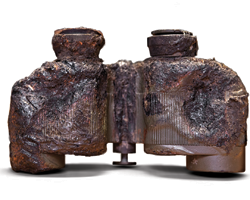 10. What's next for your company? Any upcoming new projects or initiatives?
Development of optics for LE that are more affordable for those who have to buy their own gear.