Firearms review: 4 excellent 9mm pistols for LE
During my day at the range, I shot the 9mm SIG P320 Carry model with an interchangeable Compact Model frame, the 9mm Smith & Wesson M&P 2.0 Compact and the 9mm FN 509
---
By Nick Jacobellis, P1 Contributor 
In this round-up article, I review four different 9mm pistols for law enforcement applications. These pistols include: 
9mm SIG 320 Carry Model
9mm SIG 320 Compact Model
9mm Smith & Wesson M&P 2.0 Compact
9mm FN 509.
My day at the range
The day I qualified in late 2017 to renew my HR 218 firearms authority, I decided to go through the 50-round course of fire with a brand new FN 509 I had never fired. When the smoke cleared, I had achieved a perfect score. The two reasons this was made possible is because the FN 509 has a superb striker fired trigger and excellent high-visibility, three-dot sights that are incredibly easy to acquire. This is especially the case when you are engaging a humanoid target in timed sequences with reloading drills at different distances out to 25 yards.  
The same day I ran through a POST qualification course with the standard-size FN 509, I tested two other 9mm pistols. As someone who carried DA/SA SIGs during my career with the U.S. Customs Service and for many years after I retired, I was anxious to field test a striker fired 9mm SIG P320 Carry model. As impressed as I was with the performance of the striker fired FN 509, I was also impressed with the striker fired SIG P320 Carry model.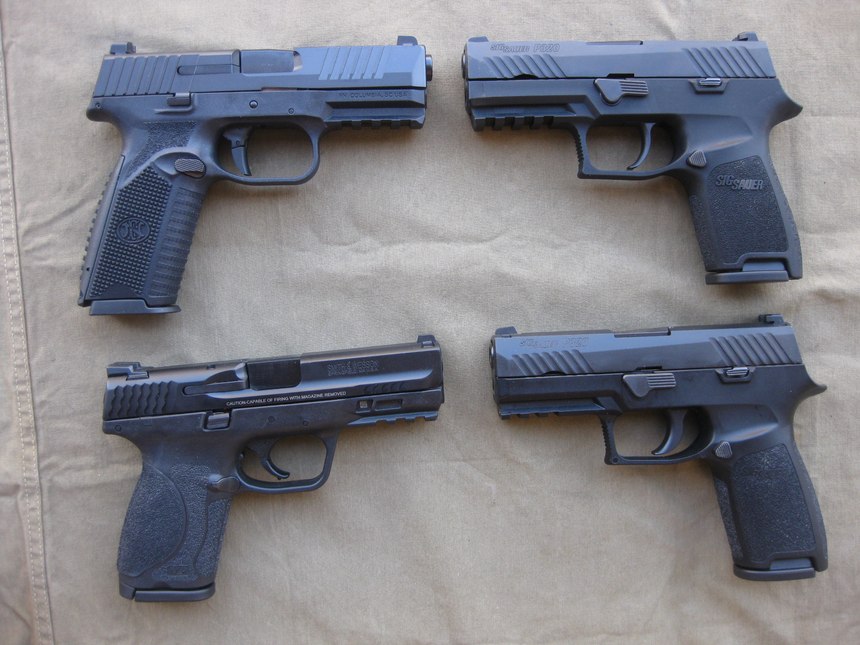 I also test-fired a new striker fired 9mm Smith & Wesson M&P 2.0 Compact, and began testing a 9mm SIG P320 Compact model. This was easily made possible by installing an interchangeable compact model frame on a SIG P320 Carry model and using a 15-round magazine instead of a 17-round magazine.
Once I added the compact model SIG P320 to the mix, I knew I had some worthwhile tidbits of information to pass on to PoliceOne readers.
The following represent the results of this T&E:
ERGONOMICS
All four pistols tested have excellent ergonomics.  
RELIABILITY
All pistols tested were flawlessly reliable while using Federal 124 and 147 grain FMJ training ammunition, 147 grain Aguila FMJ ammunition and 124 and 147 grain Federal HST and 147 grain Federal Hydra-Shok hollow-point ammunition.
Smith & Wesson's superb customer service replaced a defective 15-round mag on day one of testing.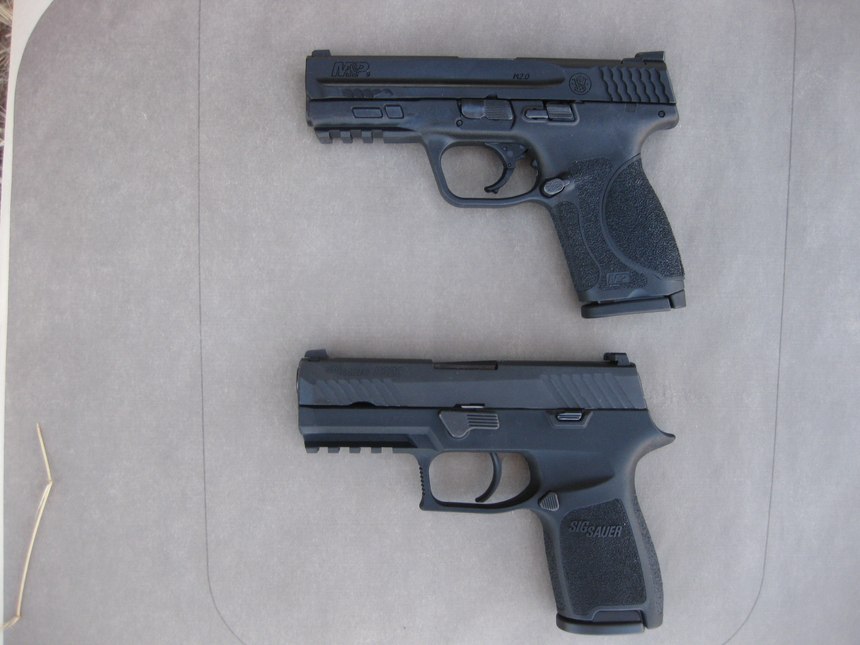 Standard high-capacity 17-round M&P mags also worked reliably in the S&W 2.0 Compact.
The SIG P320 Compact also functioned reliably when used with standard 15-round magazines and 17-round SIG P320 Carry model magazines.
TRIGGERS
All of the pistols tested had excellent striker fired triggers.
SIGHTS
All pistols tested have easy-to-acquire sights ideally suited for LE-style combat shooting. The FN 509 sights are very high profile and offer the largest flat surface in front of the sights. This feature allows the operator to retract the slide in an emergency using one hand, by placing the front of the rear sight against a fixed object and pushing down on the pistol to reload the pistol. The night sights on the SIG P320 seem well suited for one-handed operation.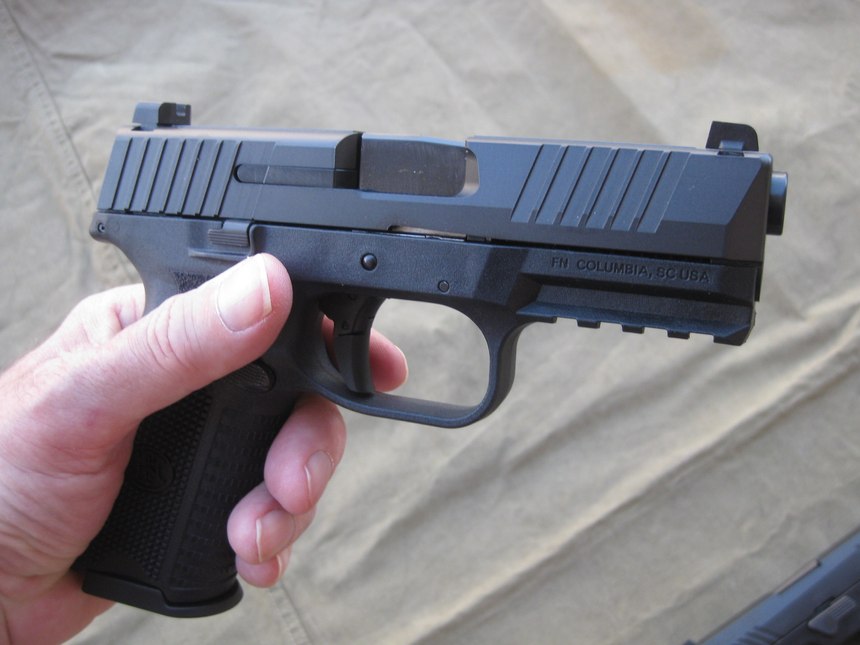 ACCURACY
All of the pistols tested performed admirably and delivered accurate shot placement, including when used to engage humanoid paper targets and a torso-size metal plate at different distances from a standing unsupported position.
The two SIGs and the FN 509 took a slight lead in being the easiest to shoot with precision at longer distances; this is likely due to the sights and the triggers.  
CONCEALED CARRY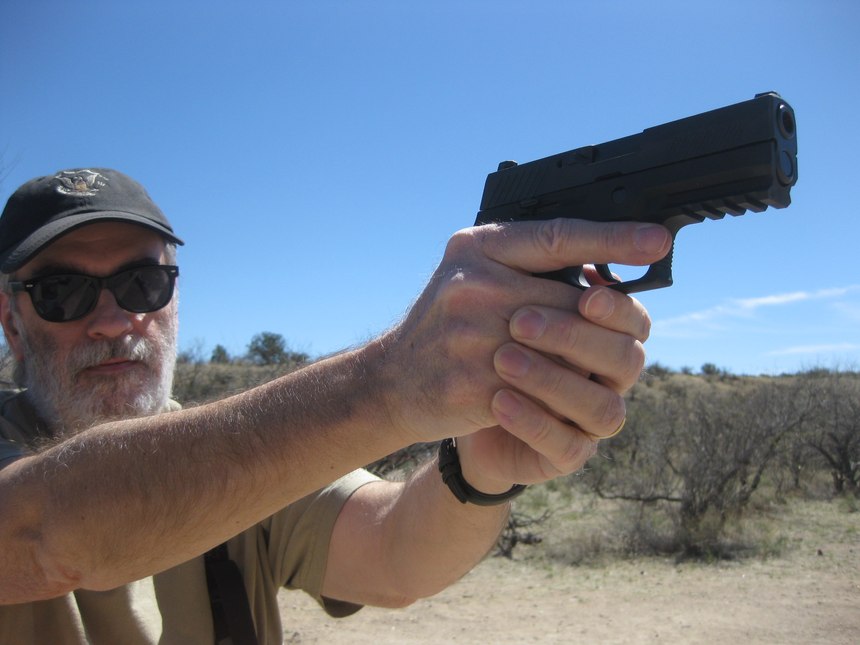 The M&P 2.0 Compact and the SIG P320 Compact model were the top guns in this category among the pistols tested. However, the rough textured grip on the M&P Compact 2.0 can scratch the surface of bare skin when this pistol is carried concealed in an inside-the-pants holster under a T shirt.
The SIG P320 Carry model and the FN 509 are virtually identical in overall size and have slightly longer grips to accommodate 17-round magazines.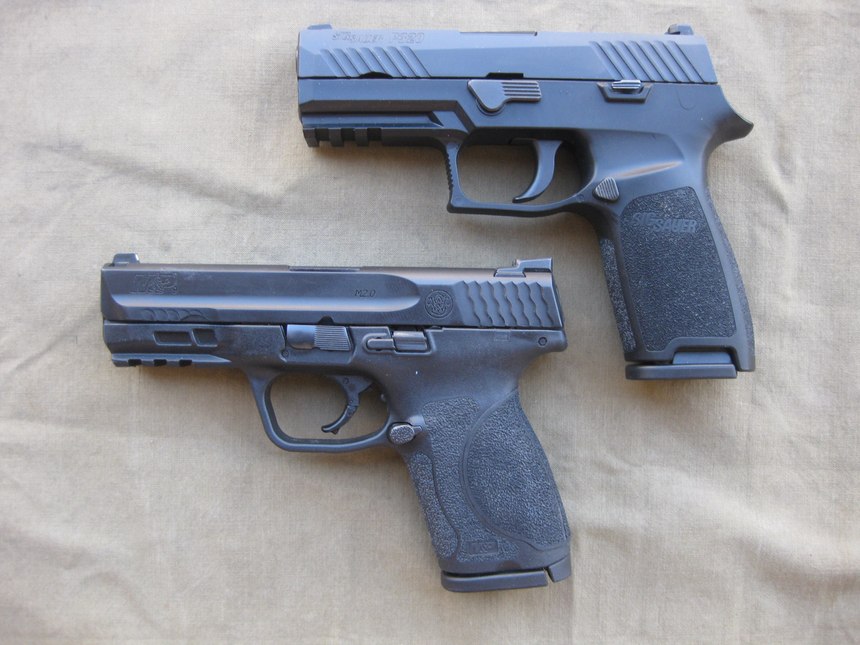 EASE OF OPERATION
The slide on the FN 509 took a bit more effort to retract compared to the other pistols tested.
IN CLOSING
If issued any of these pistols, I would feel well armed. As you can see from this review, there are some subtle differences between pistols. This is why you are the only person who can determine if any or all of these pistols will work in your hands.
---
About the Author
Nick Jacobellis is a medically retired U.S. Customs Agent and a former police officer who was physically disabled in the line of duty while serving as an undercover federal agent.

Request product info from top Police Firearms companies
Thank You!