How cops can build muscle memory through competitive shooting
Competitive shooting can make police officers more proficient when demonstrating courses of fire at in-service training
---
By Quinn Cunningham, PoliceOne Contributor 
Muscle memory is not your muscle remembering a specific task, it's a repetitive motor-memory technique. Mike Seeklander teaches a Firearms Instructor Development Class about how to make you a better instructor. In the class he explains that muscle memory is actually the process of strengthening the neural pathways in the brain by increasing the myelin sheath around the synapse. As shooters we strive to myelinate the good habits and not the bad. This is where competitive shooting can help or hinder officers. 
To strengthen my mindset, I use firearms that are identical to my duty firearms. In order to comply with my agency's policy, I would have to clean my firearms weekly, sometimes daily, if I used agency equipment. My off-duty firearms have the same sights, triggers and policy dictated alterations as the firearms I carry on-duty without the weapon mounted light (which are often not permitted in most competitive disciplines).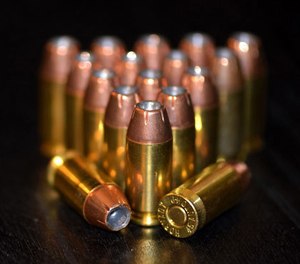 Gear
Your gear can also help or hinder you. I utilize the same holster with the same retention as my duty rig. The holster has the same drop and location as my duty belt. My magazine pouches are also in same location as on my duty gear. In the United States Practical Shooting Association matches, you need four magazines on your belt plus the one in your handgun. The International Defensive Pistol Association usually requires you to start from a concealed carry capacity, with only two extra magazines on your belt.  So you can work on undercover or off-duty carry.  In both disciplines, you can wear your duty belt at the club match level. 
Ammunition
The next conceivable step to building strong neural pathways is ammunition. I do not use reloaded ammunition that has less recoil. I use full power factory ammunition that is the same caliber and weight that is equivalent to my duty ammunition. I do not use duty ammo.
Using guns and gear that differ from my duty gear would myelinate improper pathways. When I train with these guidelines, I am preparing myself in a positive manner. This also helps with time management, as I am not required to train twice as much. 
Competitive shooting will develop your mindset, gun handling and marksmanship.  Officers will improve their safety and speed. The mature shooter knows that it is a game and will not apply tactics. The sport will also build confidence in a fun way.
As a firearms instructor, it will generate creativity for lesson plan development and can make you more proficient when demonstrating courses of fire at in-service training. Most importantly, after several years of competitive shooting, I have not been killed.
---
About the author
Quinn Cunningham is a Deputy with the Arapahoe County Sheriff's Office in Colorado. He has been in law enforcement for 21 years and a member of the SWAT Team since 2000. He is currently assigned as the Assistant Academy Director.  Quinn is a member of the Colorado P.O.S.T. Firearms Subject Matter Expert Committee and the owner of Fortitude Training Concepts LLC, a firearms training company geared towards Law Enforcement, Military and responsible American citizens.  

Request product info from top Police Firearms companies
Thank You!