Ways to reinvigorate your passion for policing
---
By Matthew Loux, American Military University
In Public Safety
Do you find yourself dreading going to work every day? Being a police officer is an extremely demanding job and there are likely a lot of factors affecting how you feel about your job. Here are a few simple things you can do to regain a positive outlook on your job and learn to enjoy your career:
Consciously Adopt a Positive Attitude
It can be very difficult to maintain a positive attitude and it is made even harder if you let yourself be negative for long periods of time. To begin the shift from negative to positive, start with being conscious of your self-talk. Start repeating positive comments to yourself several times a day to help drown out negative thinking.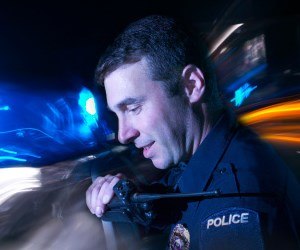 Having a positive attitude not only improves your mood, but it has health benefits as well. According to the Mayo Clinic, a positive attitude can have the following health benefits:
Increased life span
Lower rates of depression
Lower levels of distress
Greater resistance to the common cold
Better psychological and physical well-being
Reduced risk of death from cardiovascular disease
Better coping skills during hardships and times of stress
Full Story: Ways to Reinvigorate Your Passion for Policing