How to buy evidence management products (eBook)
Download this PoliceOne evidence management product buying guide to learn key steps for product selection, purchasing and implementation
---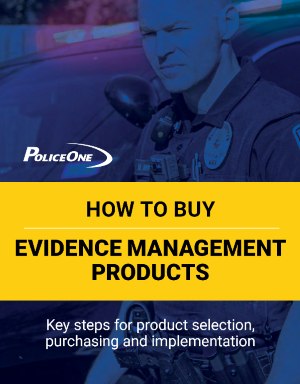 Every law enforcement agency, regardless of size or focus, will collect evidence in the execution of its mission. Larger agencies will collect a lot of evidence, but even the smallest outfit can find itself handling everything from a latent print lift on an index card to heavy construction equipment. It is impossible to know what evidence will be pivotal to a case at the time it is discovered, so every item must be treated as critical.
Evidence management is also a potential liability. Once the evidence is obtained, the agency must maintain a strict chain of custody, and safeguard all items against pilferage, spoilage and unintended destruction. Failing to do this means not only that the case associated with it may be lost, but that the agency's reputation can be destroyed.
This guide addresses the issues you should consider in planning the acquisition of evidence management facilities and materials, the materials themselves and the procedures you implement to care for the items in your custody.
Included in this guide: 
Key considerations before purchasing evidence management products
Questions to ask vendors
To download your free copy of the "How to buy evidence management products" Buying Guide from PoliceOne fill out this form.