Motorola Solutions introduces situational awareness technology for police
Police can see near real-time updates from sensors and surveillance cameras
---
By PoliceOne Staff
The new Intelligent Data Portal from Motorola Solutions, Inc. aims to help police agencies access their data in the field from multiple databases across different mobile devices and networks.
Blueforce Tactical and M2M Cloud Service software work together with Intelligent Data Portal to create a mobile, cloud-based application that gathers contextual information from existing databases and gives users information like locations, context of people, events, and developing situations for total situational awareness.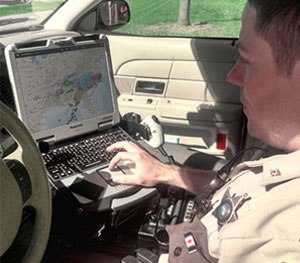 Users can utilize the software to see near real-time updates from sensors and surveillance cameras, according to Motorola.
Motorola's Intelligent Data Portal integrates with Blueforce Tactical for Android and iOS, smartphones, tablets, laptops, and body-worn sensor machines.