ShadowOps GPS Tracking Solutions Releases Mobile Apps for iPhone/iPad, Android and Blackberry
---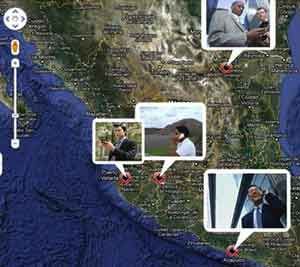 ST. LOUIS, Mo. - ShadowOps clients are now being offered a new way of tracking people with the launch of their mobile tracking applications for iPhone, iPad, Android and BlackBerry on its online tracking interface. This opens up a new product for agencies and organizations looking to track work force or people around the globe.
The ShadowOps online tracking interface features motion detection, geo-fence, speed, and various other alerts and reports that most mobile applications simply cannot offer. The new ShadowOps Mobile Apps provide a work force or personal tracking experience that is second to none in performance and reliability.
ShadowOps is the preferred source of GPS tracking solutions for any application.
About ShadowOps
ShadowOps is a privately held entity owned and operated in part by active law enforcement. Due to our real world experience and specific focus on law enforcement and government GPS tracking applications we offer the world's most advanced, compact, easy to use, and reliable tracking and navigation systems available today. For more information on ShadowOps GPS Tracking Solutions and the new mobile applications please visit ShadowOpsGPS.com