New Lie Detection Technology Can Make Military Bases Safer
---
LEHI, Utah – December 16, 2019 – A Utah-based tech start-up says its lie detection technology, EyeDetect, can quickly screen foreign trainee soldiers at U.S. military bases and accurately identify those that have been radicalized by terrorist groups.
On Dec. 6, Mohammed Saeed Alshamrani, 21, a second lieutenant in the Royal Saudi Air Force who was in a training program at Naval Air Station Pensacola, shot and killed three and injured eight others before a sheriff's deputy killed him. Afterward, U.S. Defense Secretary Mark Esper instructed the armed forces to review security at military bases and screening for foreign soldiers who come to the U.S. for training. It was also reported that a Northern Command spokesman said local U.S. commanders had the authority to "add further countermeasures as needed."
"EyeDetect is scientifically validated as a highly accurate screening method, and it's available to be deployed immediately at U.S. military bases to help them prevent tragedies like the one in Pensacola," said Converus President and CEO Todd Mickelsen. "Because EyeDetect is an automated, computer-based test, it eliminates the need for a human examiner. That makes this lie detection method completely unbiased and incorruptible."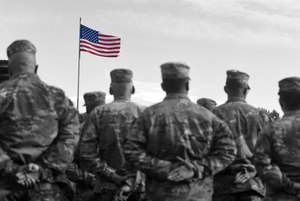 EyeDetect is a computer equipped with an eye-tracking camera. The eye-tracking camera takes approximately 60 measurements per second of involuntary eye behavior — including pupil dilation, blink rate and other eye movements — while the person answers a series of true/false questions for 15-30 minutes. At the conclusion of the test, eye measurements and test responses are analyzed by proprietary algorithms that determine in less than five minutes whether the person is credible or deceptive to the questions asked.
Mickelsen said EyeDetect is currently used by more than 500 customers in 40 countries, including the Air Force of Colombia (South America), Jamaica Defense Force, and nearly 50 U.S. state and local law enforcement agencies. EyeDetect screens potential and existing employees for involvement in serious crimes, drug use, sabotage, espionage, terrorism and any other criminal or unethical behavior.
For more information, visit www.converus.com.
About Converus®
Converus provides scientifically validated credibility assessment technologies. EyeDetect® detects deception at 86-90% accuracy in 15-30 minutes by analyzing eye and other behaviors. IdentityDetect® detects falsified identities at 91% accuracy in about 1-3 minutes by analyzing subtle variations in the somatic nervous system. These technologies help protect countries, corporations and communities from corruption, crime and threats. Converus is headquartered in Lehi, Utah, USA. Visit: www.converus.com

Request more info from Converus and EyeDetect
Thank You!