---
The PoliceOne Police Robots product category is a collection of information, product listings and resources for researching Police Robots. Police Robots are designed to allow access to situations that are inaccessible or dangerous for first responders, and can manipulate objects as well as gather data through a variety of technologies. It covers robots suitable for a range of environments with varying data and communication capabilities.
Robots Featured Products

The AVATAR® III: Rugged, Easy-to-use Tactical Robot

Avatar Accessories
Robots Featured Article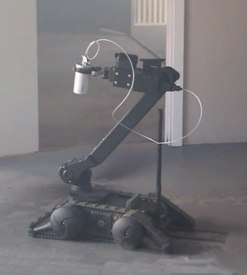 Special delivery: Using police robots to deploy chemical agents
1
Safariland experts explain how the Robotex Avatar can deploy its Tri-Chamber distraction devices.