Going paperless: 3 reasons why it's time to adopt police report writing software
Learn why paperless report writing is the answer to your agency's budget and data accuracy woes.
---
The following is paid content sponsored by SceneDoc.
By PoliceOne BrandFocus Staff
Many police agencies are facing a budget crunch while at the same time battling rising crime rates. As such, the pressure is on for chief officers to find solutions that are both effective, efficient and economical.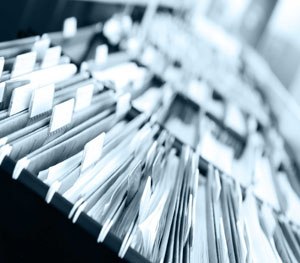 Academics, government agencies and business representatives recently partnered on a Department of Justice report on future policing trends to solve the budget crisis facing U.S. police departments. One trend identified to save money—and increase data collection accuracy—was paperless report writing using mobile devices and report writing software apps.
Here are three main reasons why the time is now to adopt paperless report writing at your agency.
1. Old-fashioned paper processes lead to errors.
Outdated paper-based report writing processes lead to more errors and lost data, said John Leonard, a 35-year public safety veteran and software executive.
Leonard recalled when he was a paramedic in the '90s and used 12-inch strips of adhesive tape and a pen to take notes about a patient. The notes were taped to the patient until they were admitted and the tape was transferred to a patient admission sheet.
"There was no consistency and sometimes tape was lost," he said. "Or maybe the notes were chicken scratch and illegible."
Police have long faced the same issue. They're expected to gather accurate data at a crime scene or incident and quickly scribble down notes—even while under stress. Hours later, the officer has to make sense of their notes to type them into an incident report on the computer.
This time lapse can result in inaccuracies, as the memory of the incident is no longer fresh in the officer's mind, Leonard said.
2. Police have adopted smartphones and tablets.
There is no doubt that smartphones and tablets have become ubiquitous in society and in law enforcement.
Everyone has a smartphone or even a tablet for his or her personal use. It is a technology people are familiar with and use daily.
Agencies can take advantage of officers' familiarity with these tools and their apps for better paperless report writing without having to worry about how to train officers intensively. 
These mobile devices also come with embedded cameras. That means an officer can use their iPhone or Android smartphone or tablet to gather photo or video evidence at the scene.
Software apps then map the data gathered – including any photos, witness statements, and notes taken by the officer – and populate it into the necessary fields of the form.
"[Our app] asks questions in a linear fashion," he said. "Once that information has been collected, it is data-mapped and entered into the correct sections of the forms."
3. Paperless report writing results in more cops in the field, not the office.
A recent study examined the impact of America's economic downturn on the provision and deployment of resources needed for delivering police services.
The report found an estimated 53 percent of counties work with fewer staff today than just one year ago.
Leonard said agencies tried to resolve this problem by installing laptops in vehicles so officers were in the field more hours instead of being pulled out of the field to sit at a desk at headquarters filling out forms on a desktop computer.
Instead, most cops used the laptops for license plate look-ups, not report writing. That meant officers still had to spend time doing report writing offsite, which Leonard estimated took up to at least an hour each shift for them to decode their notes and add data into the right forms.
Now mobile devices and their apps let officers document a scene instantly, while the software does the work sorting out the data and entering it into the right fields in online forms.
"This means before an officer leaves the field, the data is uploaded and shared with approved supervisors," he said. "This makes everyone more efficient."
As identified in the DOJ report, paperless report writing may be the answer to agencies' problems as it uses existing, off-the-shelf technologies and intuitive apps that can get officers out of the office and into the field. It's time for your agency to adopt it today.
For more information, visit SceneDoc.

Request information from SceneDoc
Thank You!