Why cops can't live without their mobile devices
A PoliceOne Facebook poll found that users depend on their mobile devices for five key applications.
---
The following is paid content sponsored by SceneDoc
By PoliceOne BrandFocus Staff
Mobile devices give cops a virtual office on-the-go, untethering them from their cruiser's mounted laptop and connecting them to data from any location.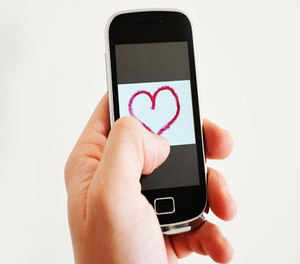 This means cops now have access to myriad work-related apps, including investigative software apps that let them capture data — such as photographic and video evidence —  from a scene and file reports on the fly.  It also means command has access to information faster.
We asked our PoliceOne Facebook audience how they're using smartphones and tablets on the job, and most can't imagine patrolling without them. Here are five ways respondents said they are using mobile devices as part of their modern-day policing strategies.
1. Documentation
A smartphone or tablet can be useful for documenting evidence, such as using the device's video camera to document a scene or record witness interviews. This lets an officer gather more court-worthy evidence and help prosecutors get convictions.
"I can video a witness or victim interview when they're too shaken up to write," Thomas Brendel said. "This captures how they felt in the moment. If a picture is worth one thousand words, 60 frames a second is worth exponentially more."
Some use their phones to help write reports.
"I use my push-to-talk for my reports," Brandon Weckbacher said. "Just speak the report, paste it to your report program, spell check, double space and done. A three-page OUI now [takes] about 20 to 30 minutes."
Brian Gambino uses his phone for documenting multiple reports.
"I think it's great for crime scene and accident documenting," he said.
2. GPS
It's no surprise that most respondents pointed to GPS as one of the greatest benefits to having a mobile device. GPS can be used in several ways — whether to find a location or to gather evidence with a certifiable time, including location-stamps.
"After living in my city for 25 years and working in it for four, I still have to use Google Maps sometimes [to find a location]," Erik Martin said.
But GPS can be helpful for more than just helping officers navigate their jurisdictions. Several reported using GPS to aid with tasks such as crash reports.
"I use GPS for mutual-aid calls into neighboring cities. I am able to get GPS coordinates for crash reports...and I can easily use my phone to look them up," Scott Bennett said.
Tablets and smartphones also can serve as a key officer safety and situational awareness tool. Ed Zacher said he uses Google Street View during active-shooter situations to get an idea of the area surrounding the building before he arrives.
3. Investigation
Social media can provide officers with a wealth of information during investigations and having a tablet or smartphone handy lets officers access this information from virtually anywhere.
This includes using their smartphone to open up Facebook and find out more information about a suspect or an informant.
"I come from a county of 11,000 people, so any time I have an investigation I look to Facebook," Derek Scott said. "If I can get a name, I can look up who they are and who they associate with. I can usually track someone down within 24 hours."
Several commenters said the devices make it easy to pull up a subject's profile to verify their identity or uncover more information about them.
"I use mine for research on my local dope dealers and users," Clayton James said. "It's great for identifying, locating and even keeping track of the underworld."
But the technology isn't just limited to uncovering information on perps. Robledo Valdez uses his device to return lost items.
"My partner and I reunited a person with their lost wallet by finding them on Facebook," Zack Kahn said.
4. Reference
Phones and tablets can hold information for officers in the field and function as a quick resource guide. It can be used to access PDF versions of crime codes and vehicle code books or look up information on drugs found on individuals.
"I use a Drugs.com app on my phone to identify various prescription pills and other controlled substances," Matthew Peters said. "It comes in handy when you find a loose pill during a vehicle search or come across a prescription bottle with various pills inside."
Officer Jake Jesse found a way to use his phone for crowd control purposes during a large-scale protest in Baltimore by live-streaming the rally.
"It gave us a good indication of crowd size, their temperament, and the exact time the demonstrators left the park. We could even watch what route they took as they approached our location," Jesse said.
5. Communication
When officers are ready to send information, many now use their devices to talk to dispatch so they don't tie up the radio.
"I don't always have to tie up the radio running IDs or plates searched. I can do it on my handheld," Johnny Kazsotrab said. "This information gives me a leg up with who I'm dealing with in real time while keeping the air clear."
Several LEOs said translator apps are a big help while on patrol.
"I use it probably seven to eight times a night," A.J. Lee said. "It helps so much – especially when they don't want to talk to you; it breaks the ice."
With the wealth of features found in today's tablets and smartphones, it's no surprise that police officers now view them as one of the most important tools to have on patrol. Whether connecting with other cops, conducting investigations, or taking advantage of location services, handheld devices and police-centric apps are playing a crucial role in officers' efficiency on the beat. 
For more information about going paperless, visit SceneDoc.

Request information from SceneDoc
Thank You!