3 Motorola devices unveiled at APCO 2014 enhance officer situational awareness
Two-way radio, wearable microcomputer, and handheld device help process and organize information so you can focus on your job
---
By PoliceOne Staff
Motorola Solutions unveiled several new devices to augment public safety solutions at APCO 2014.
The APX Radio, LEX 700 Mission Critical Handheld and Recon Jet Heads-Up Display work together to provide officers with a personal area network that enhances situational awareness and promotes smart policing.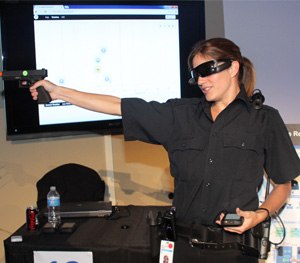 The APX 1000 P25 radio has a two-way microphone designed to reduce background noise while providing quality RF coverage. A simplified control top ensures easy use.
The APX radio pairs with the Recon Jet, ensuring critical notifications from the APX radio can be processed without turning attention away from the scene in which the officer is present.
The Recon Jet is a body-worn microcomputer featuring WiFi, Bluetooth 4.0, GPS, embedded audio and video using an HD camera, integrated speaker and microphone, and an ultra-compact display.
Notifications include channel/zone change confirmations, low battery alerts, and incoming messages advising officers to be on the lookout.
The LEX 700 Mission Critical Handheld is a mobile phone and camera designed to withstand rugged conditions, and features an interface designed for public safety, ensure that field staff can focus on their mission, not the device. 
Upon activating an emergency on the APX radio, the Recon Jet automatically takes a picture of the officer's point of view and sends it via the LEX 700 into the Intelligent Data Portal (a mobile, cloud-based application that gathers contextual information and organizes it) over Band 14 Public Safety LTE.