3 reasons your agency should invest in SceneDoc's eCitations platform
SceneDoc's electronic citations tool works with off-the-shelf mobile devices to cut costs, boost efficiency and provide better intelligence to the officer and agency
---
The following is paid content sponsored by SceneDoc.
By PoliceOne BrandFocus Staff
As more police agencies adopt mobile technologies, it's important to leverage these tools to enhance one of the most common police functions: citations. A mobile electronic citations solution can improve police operations by increasing efficiency and reducing the number of devices an officer has to manage in the field.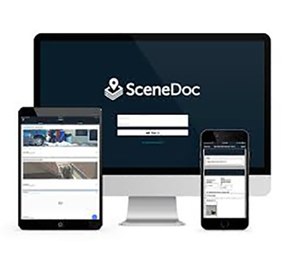 SceneDoc's new eCitations solution runs on the smartphones and tablets officers are already carrying. A mobile platform that works on any device, anywhere, means you can issue faster, more accurate citations, as well as collect information, submit reports and run queries in the field. The platform also turns citation data into actionable intelligence for your agency in real time.
1. Mobility boosts efficiency
Handwritten tickets take 15-20 minutes to complete. Electronic citations, using data automatically populated by scanning the driver's ID, can complete the same form in seconds.
SceneDoc's eCitations solution uses the cameras built into smartphones and tablets for these scans, consolidating the hardware and eliminating additional equipment for an officer to carry and manage.
"We want to start consolidating more of the functions that police rely on and need every day to devices that can be used for multiple things," said Alex Kottoor, SceneDoc founder and CEO. "The more we can get officers using the devices that they're familiar with using in their personal lives, the more they benefit."
The platform is easily accessed from any mobile device. Further, citation information is shared across systems – no redundant data entry is needed. Electronic citations are added to your agency's RMS and delivered to the courts digitally in minutes instead of days, making data analysis and scheduling much more efficient.
2. Electronic forms improve accuracy
The SceneDoc eCitations solution enables auto-fill, mandatory fields and "if/then" rules (sometimes referred to as progressive disclosure) that populate or skip fields as needed. This feature improves accuracy and efficiency, providing better data for the courts and for your agency's analysis as well as reducing time spent issuing citations.
And a platform that is flexible and configurable means you can customize your eCitations to fit your agency's needs. 
With SceneDoc, your agency has full control of the eCitations module to manage what citations and forms get published to the officers. You can build your own forms, and the platform links citations data to populate existing fields in your agency's system.
No vendor intervention is needed to add new forms, and there is no restriction on the number of citations or forms you can build in the system. This means predictable pricing with no surprises for easier budgeting.
SceneDoc eCitations also includes configurable ticket numbering and smart scheduling for court dates, eliminating cracks that offenders too often slip through.
3. Mobile citations data provides real-time intelligence
All data from SceneDoc eCitations is available immediately across the agency for search and analysis. In addition, the platform supports queries from state and national databases and makes it easy to connect to any required database.
With data entry happening in the field and moving to the server within seconds, one officer's citations data becomes intelligence to others within the department immediately. The scanned license information is entered automatically, eliminating manual entry and room for human error, so you can trust that the data is accurate.
Supervisors can generate reports around citations issued as well as gain critical insight by analyzing activity by officer and geographical area through SceneDoc's Timeline capability.
Timeline works like familiar social media feeds, providing a record of each task the user initiates as well as the data shared with that user. SceneDoc's Timeline allows supervisors to view and compare what each officer in the unit is doing using a visualization dashboard.
Agencies can piece together a complete picture from multiple officers responding to one scene or incident. Timeline's geographical features also support pattern analysis and searches by offense, description, area and other search parameters. 
The software represents an important step toward mobile-centric policing, said Kottoor.
"Command staff are looking for ways to drive more of their police activities through a device like a smartphone, and as CAD and records systems start becoming more mobile-friendly, this will just become standard," he said.
An eCitations platform that works on any smartphone, tablet or laptop enables your officers to be untethered from their vehicles.  This mobility provides the officer with the critical tools for the job anytime, anywhere, improving efficiency, accuracy and access to data, as well as providing critical intelligence for your agency as a whole.

Request information from SceneDoc
Thank You!