PoliceOne Webinar: The Future of Policing is in the Cloud
Learn how your department can harness the power of the cloud
---
The following is paid content sponsored by Amazon.
Amazon is the destination for next generation technologies and public safety solutions are being born in the cloud every day.  Beyond the Amazon Web Services (AWS) platform itself, the AWS partner ecosystem delivers turnkey public safety solutions that are enabling 21st century policing.  From open data, body-worn cameras, crime forecasting tools, video redaction software to systems to manage digital evidence, law enforcement customers are deploying next generation technology that is ushering in a new era of policing.  Come learn what Amazon and the power of the cloud can do for your department! 
Join us July 21st at 2pm ET for the live webinar, or watch it on-demand.
Featured Speakers:

Mike Wagers, Public Safety Evangelist, Amazon Web Services. Mike Wagers is the Public Safety Evangelist for Amazon Web Services, where he advocates for the adoption of reliable, scalable and inexpensive technology to drive change in policing. Prior to joining AWS, Mike was the Chief Operating Officer at the Seattle Police Department, where he helped infuse technology into the department, including designing its Real Time Crime Center and Compstat process, holding its first Hackathon, developing blurring software for body camera video, and creating a YouTube channel for police video. Prior to Seattle, Mike served as the Director of Law Enforcement Operations and Support at the International Association of Chiefs of Police. He holds a Ph.D. in criminal justice from Rutgers.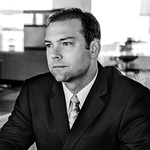 Chris Lindenau, Vice President of Business Development and Chief Revenue Officer for Utility Inc, a manufacturer of hardware and software solutions for mobile connectivity and body worn camera systems for first responders. Chris is an active member of ASIS, he is currently on the Board of the Atlanta Chapter of ASIS International, and has fifteen years of experience working with domestic and foreign security issues.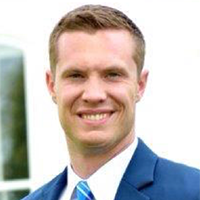 Jarrod Carnahan, Marketing Analyst for Appriss Inc., a provider of data-driven solutions to local, state and federal agencies to keep our communities safe and informed. Jarrod works collaboratively with Appriss' Business Development and Product Development teams to provide cost-effective solutions for law enforcement agencies, and other entities who provide public safety services. 
You can register here or using the form below.