Tactical Electronics Donates $1 to the CEC/Seabee Historical Foundation for Every "Like" on Their Facebook Page
---
Broken Arrow, Okla. - Are you ready for Tactical Electronics' next donation challenge? This time they are supporting the Seabee Historical Foundation! For every "Like" Tactical Electronics receives on their Facebook page they will donate $1 to the foundation, up to 1,500 likes. Please Share and help the CEC/ Seabee Historical Foundation ensure the Navy's Seabees have their story told in a state-of-the-art modern museum! The Seabees are an amazing facet of the Navy and are commonly referred to as the unsung heroes. The money donated will go to preserving their history in the new Seabee Museum.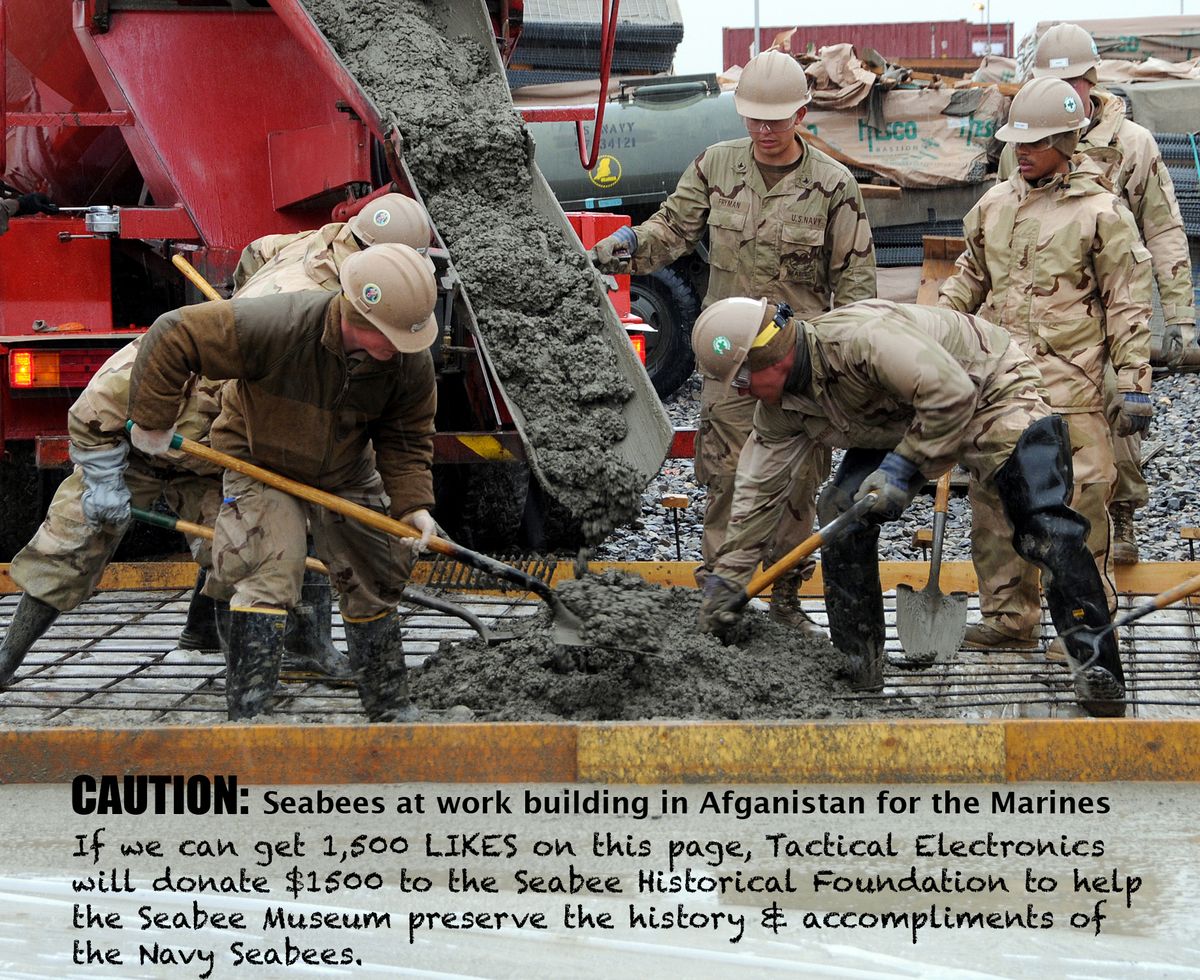 Like the Tactical Electronics Facebook page: http://bit.ly/13aldtY
About the CEC/Seabee Historical Foundation
The CEC/Seabee Historical Foundation is a 501 (c) 3 non-profit organization whose purpose is to ensure the proud heritage and rich history of the Navy's Civil Engineer Corps and the Navy's military construction force, the Seabees, are properly documented, preserved and maintained.  Public awareness of the contributions and accomplishments of the Seabees and the Civil Engineer Corps is a primary goal.  Founded in September, 1991, the Foundation has a worldwide membership and all donations are tax deductible.

Request more info from Tactical Electronics
Thank You!