How to buy body armor (eBook)
Download this PoliceOne body armor buying guide to learn key steps for product selection, purchasing and implementation
---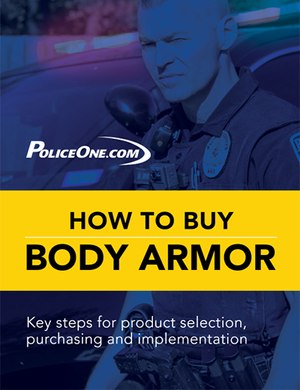 Body armor is essential personal protective equipment for every law enforcement officer. Given the range of use cases, advances in materials and design, manufacturing and testing standards for body armor, as well as the variability in officer body shape, the process to research, test and procure body armor is complex. 
This PoliceOne guide to buying body armor – whether you are leading a body armor purchase for the first time or are an experienced purchasing decision-maker – is a starting point for the several months or more purchasing process. Included in this guide: 
Key considerations before purchasing body armor
Body armor top implementation considerations
Questions to ask body armor vendors
To download your free copy of the "How to buy Body Armor" Buying Guide from PoliceOne fill out this form.