Stalker Radar's New Dual Zone Mode Allows the Officer to Simultaneously Monitor the Speeds of All Targets
---
use if there is a picture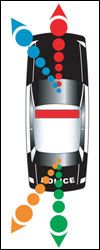 end picture
Plano, Texas -- The addition of Dual Zone mode (simultaneous opposite zone and same lane zone), on a single antenna, presents the officer with a clearer picture of traffic speeds leading to better speed enforcement. The new Dual Zone feature is available exclusively on Stalker's top of the line Stalker 2X traffic radar. Stalker Radar's new Dual Zone technology takes full advantage of the Stalker 2X antennas' direction-sensing ability as well as fully utilizing the radar's display to present speed data on up to four targets simultaneously, four targets with the front antenna or four targets with the rear antenna.
The 2X Dual Zone's capability distinguishes it from competitors' moving radars: the 2X can monitor two zones from a single antenna. With the 2X, an operator can simultaneously monitor front same and front opposite or rear opposite and rear same Target Zones. No other police speed enforcement radar on the market has this patent-pending feature.
Sound complicated? It really isn't. Once you drive it you'll see how intuitive the controls are and how the 2X's automatic functions allow the operator to drive the patrol vehicle, rather than manipulate the radar.
use if there is a picture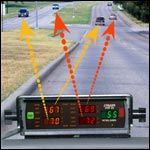 end picture
Think of the Stalker 2X as two independent radar units operating through a single, 5-window display. Conventional moving radars can only monitor two vehicles in one Target Zone. The Stalker 2X can monitor four vehicles in one or two Target Zones. The 2X's 5-window display contains two strongest target windows, two faster target windows, and a single patrol speed window. One Target Zone is displayed in each set of strongest/faster windows. Any combination of one front and one rear Target Zones can be monitored, for example front opposite direction and rear same direction.
In Dual Zone mode, one antenna can simultaneously monitor targets in both target zones in its radar beam. All other radar monitor only one target zone at a time.
use if there is a picture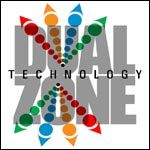 end picture
When in stationary mode, all four Target Zones can be simultaneously monitored. Dual Zone Mode is also available while stationary, the chief advantage being that each of the two Target Zones uses a separate set of strongest/faster windows.
Stalker's 2X traffic speed enforcement radar sets the standard for enforcement versatility and user-friendly technology.
The Stalker 2X's ergonomic remote control allows the operator full control of the radar without having to manipulate display panel controls. Its true Doppler tone reflects the target speed rather than patrol vehicle's speed. Operators learn to judge target speed from the Doppler tone without diverting attention from the roadway ahead. And when a target is locked, the 2X voice enunciator confirms: 1) the target's position relative to the patrol vehicle, 2) whether the radar is in stationary or moving mode, and 3) the target's direction relative to the patrol vehicle. For example, "Front, stationary, closing."
About Stalker Radar
Stalker Radar is the World Leader in Speed Measurement. Law enforcement organizations, professional sports teams, and manufacturers around the globe requiring state of the art speed measurement applications look to Stalker Radar products for the utmost in quality and value.

Request more product info from Stalker Radar
Thank You!