Selex ES Unveils Falcon Shield
Finmeccanica – Selex ES unveils its Counter-Unmanned Air Vehicle (C-UAV) system, named Falcon Shield. Falcon Shield provides users with a multi-spectral threat sensing capability and, uniquely through the integration of an electronic attack capability, a multi-layered threat response.

Falcon Shield enables an operator to effectively and reliably find, fix, track, identify and defeat the security threat posed by low, slow and small drones.

The integrated solution includes Finmeccanica - Selex ES's unique electronic attack capability to take control of remotely piloted drones and land them safely.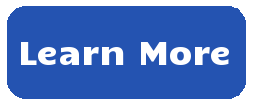 Are you using PoliceOne for training? Track Your Roll Call Training with PoliceOne Academy. Access our library of more than 1,200 courses and videos and manage your training on the most powerful online training tool for law enforcement. Schedule your Free Demo now

Request info from Leonardo/ELSAG
Thank You!