Blauer Tactical to host evidenced-based scenario training courses
---
BOSTON — The Blauer Tactical EBST course provides a formula for scenario development that will mesh with existing video evidence already in use within the law enforcement and criminal justice system. The course is delivered in a blended training format, using pre-load web-based material to start the process and allow for more "hands-on" time and practical exercises during the four-day training session.
The SPEAR System BMF Model is a methodology that teaches course participants how to reverse-engineer scenarios directly from video evidence which allows training at your department to be designed based on current events in your area. This makes your training current, relevant and greatly reduces individual and department liability.
In the training arena, the "Evidence-Based Scenario Training" course, will allow you to develop more effective situational awareness, improve verbal tactics and de-escalation abilities, as well as increase the efficiency of the officers inside the reactionary gap - especially during sudden violent aggression by the suspect. The course structure and design will also reduce liability while conducting scenario-based training.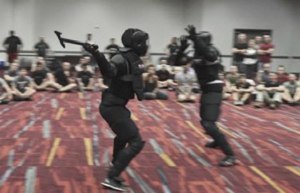 An additional benefit is that this course will enhance the graduate's abilities in the analysis of video evidence (dash cam, body cam, CCTV, etc.) for the department, improving reporting ability as well as courtroom testimony.
The Blauer Tactical Evidence-Based Scenario Training course may be the most important investment you can make (aside from the SPEAR 5.0). It will take your training to a completely different level and ensure your agency, department or unit has the most realistic and relevant training possible. *Currently certified SPEAR instructors will receive their Level 2 certificate upon graduating this course.
Testimonials
"If your department is not teaching the SPEAR system you are not preparing and equipping your officers to be as tactically and legally prepared as you should be." — Dan Neal, Henderson Police Department
"The SPEAR courses are great and have applied them when necessary on the street. Has helped me and other officers recognize potentially dangerous situations before they happen." — David Haines, Indiana State Police
"I have attended two SPEAR Trainings, I feel it is a great mechanism to help me when/if I get ambushed as an officer, or private citizen. I think it will allow me to transition to something, and hopefully become an advocate for my personal safety. I look forward to training this technique with others in the area." — Dr. Matthew J. Stiehm, Leech Lake Tribal College
"The scenario based course brings real world situations cops have been confronted with, and gives the instructor a means to create a training program to teach officers to develop the flinch conversion on a higher level, in turn keeping more of them safe." — Troy Lobosky, Lawrence County Sheriff Department
Upcoming courses
Feb. 25 to Feb. 28, 2019: Evidenced-Based Scenario Training (Minneapolis, MN). For more information, click here.
June 3 to June 6, 2019: Evidenced-Based Scenario Training (Cumbria, UK). For more information, click here.
Do you want to host an Evidenced-Based Scenario Training Course at your agency? Email ask@blauertactical.com for details.

Request more product info from Blauer Tactical Systems
Thank You!