Recommended reading for cops
If you're looking for just one more gift idea for an LE loved one who enjoys reading or you're a bookworm and have an as-yet-unused gift card burning a hole in your pocket, this list may be of use to you
---
Regular readers of this space know that I have two hobbies — I shoot stuff and I read stuff — and with Christmas now just three short days away, it is time for my annual book list. If you're looking for just one more gift idea for an LE loved one who enjoys reading, this list may be of use to you. Further, if you're a bookworm and have an as-yet-unused gift card burning a hole in your pocket, I'm sure Amazon, Barnes & Noble, or your local mom-and-pop book shop would gladly fix you up. During the past 12 months, I've read every one of the books listed below — three of them I read this year for the second or third time — with the exception of three, all of which just recently came into my possession or just came out in print.
Let's begin with those three unread items, shall we?
For starters, I recently received an email from a fellow journalist named Robyn Walensky who has written what looks like a very compelling read on the Casey Anthony case and trial. In writing Beautiful Life?, Walensky interviewed CSIs and detectives from the Orange County (Fla.) Sheriff's Office. From my initial glance, it looks like she got a lot of great information the jury was never allowed to hear (go figure!). I barely know Ms. Walensky — a "veteran news reporter and anchor who has been covering crime, terrorism, politics, and breaking news for more than twenty years in both radio and television" — but during my brief phone and email interactions with her, well, I just get a feeling she's "one of the good ones" who truly understand and support police officers. Perhaps my intuition is incorrect, but presently that's my belief. I'll let you know my better-educated conclusion once I've read her book.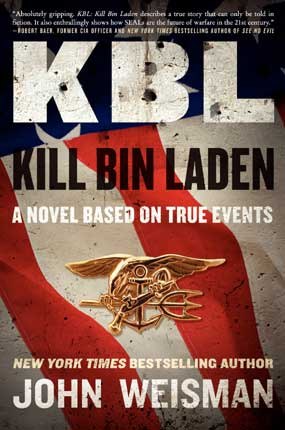 Next on the list to read in coming weeks is a book I learned about from a friend of mine — again, another scribe like me. It's called Tell to Win and it's by Peter Gruber. I recently received my copy from Amazon and just from perusing the inside front jacket I'm pretty sure I'm going to love this book. It says, in part, "Historically, stories have always been igniters of action, moving people to do things. But only recently has it become clear that purposeful stories — those created with a specific mission in mind — are absolutely essential in persuading others to support a vision, dream, or cause."
Um, wow. I wish I had been the person to pen those sentences because I agree completely with the sentiment!
Finally, I'm a die-hard Tom Clancy fan — have been since The Hunt For Red October was brand-spakin' new and Clancy was unknown to all but a few of us "geeks" when that came out during my Junior year in High School. Well, Clancy's latest — Locked On — came out on December 13th and it's taken all of my willpower to not buy it for myself. I wait in hopeful anticipation that Mrs. Claus will lay a copy beneath the Wyllie family Christmas tree this year.
2011 Book List, Fiction, Checked!
Speaking of Clancy, another of his books which merits consideration for your bookshelf or eReader device is Against All Enemies, which came out in late June of this year. I had finished it before the Independence Day Holiday. Great stuff.
Another work of "fiction" is one about which I've recently written. Simply said, John Weisman's Kill Bin Laden is a riveting read. In the pages of this book, you will find perhaps the most accurate and vivid account of the hunt for and the mission to kill the terrorist leader than any newspaper, magazine, or TV account we've seen yet. Weisman, a former trainer for Heckler & Koch and Team One Network has trained some of the top tier warriors about whom he writes. His wit is razor sharp, his research meticulous, and his characters believable and enjoyable. I own just about every book John Weisman has ever written — most of them first editions in hardcover — and now that I've had the time to speak with him directly on the phone I can safely say I've begun with John Weisman a friendship that I'm hopeful will last many years into the future.
A brief word on fictional works. I believe strongly in the therapeutic value in flexing your imagination — daydreaming, in a way — in the pages of fictional works which take you on an impossibly unlikely adventure. Novels which center on a single protagonist's unnatural physical abilities, sheer cunning, and amazing 'way with the ladies' are not only fun to read, they can actually enhance your health. Reading a "heart-pounding adventure" can, at certain times and in certain people, trigger the release of endorphins which are known to reduce stress, arrest the sensation of pain, and actually lead to feelings of "euphoria."
So, in my constant quest for this natural high, in spring of this year I happily found a series of four books by Brett Battles. I began with The Cleaner (2008), moved quickly to The Deceived (2009), then on to Shadow of Betrayal (2010), ending my "set" of Jonathan Quinn novels with The Silenced (2011).
Another set of four novels read this year by yours truly is the great work of Jack Coughlin, a retired Gunnery Sergeant of the United States Marine Corps (USMC). I discovered him due to an Amazon "recommendation" to check out his autobiography, (more on this book in a minute). After reading that book about his extraordinary life I began my adventures with fictional Marine sniper Kyle Swanson in his debut Kill Zone (2007). I then read Dead Shot (2009), Clean Kill (2010) and Act of Treason (2011). Awesome fun.
2011 Book List, Non Fiction, Checked!
Let's keep going with Jack Coughlin. As I mentioned, I first learned of him through his book Shooter: The Autobiography of the Top-Ranked Marine Sniper. Coughlin was with the Third Battalion, Fourth Regiment Marines during the drive to Baghdad and has operated on a wide range of assignments in hotspots around the world. There were points during my time reading this book that I had to intentionally remind myself, "This is not a novel!" It reads like a thriller but in fact is Coughlin's own, first-person, accounts and observations on the modern battlefield from Somalia to Iraq.
Another work of non-fiction which reads like a hair-raising thriller novel is The Gift of Fear by Gavin de Becker. There was a quiet period during the spring when no new books were coming out, and I had read all the ones on my shelf, so I was faced with the question, "Which of these should I read a second (or third) time?" Well, The Gift of Fear was an easy choice. Some of the accounts he uses seem like they're out of a movie or a TV show on the Lifetime channel (not that I watch a ton of Lifetime channel movies). But these are real people — the stories told in this book are about de Becker's clients — whose real-life brushes with death instruct us to trust our instincts, pay attention to the telltale signs of danger, and to act on those "gut feelings" that a situation is just not right.
Speaking of "instruction" this list would be woefully incomplete without one more book about which I have previously written. No other firearms training book has had as much of a positive influence on my abilities than Building a Better Gunfighter by my friend and PoliceOne colleague Dick Fairburn. Despite the fact that he's tackling some pretty heady stuff, Fairburn is straightforward in his language and delivers a delightful read. The way in which he breaks down the three Ms — Marksmanship, Mechanics, and Mindset — and advises a training technique he calls the Circular Staircase have both radically helped me in my own range training. Great, great instruction from a man I consider to also be a great friend.
Speaking of great friends, in closing this column I simply must mention the many works of Chuck Remsberg, particularly Blood Lessons. Chuck has been a mentor to me since my first days here at PoliceOne, and I'd have a hard time counting the number of times I've read Blood Lessons. I have two copies, actually. I have one that sits on my bedside table at home, and one that sits on my desk at work. Every so often — probably about once a week — I flip it open to a story of the life-and-death struggle between cops and bag guys. Conservatively figuring it, with 25 chapters being read and re-read at a rate of around 50 times a year — taken over a three-and-a-half year period — I would have to believe I've read Blood Lessons in the area of six or seven times. Maybe more, who knows? It's simply not a book I read cover to cover. I take bites of it to sate my appetite, and I cannot imagine any cop out there who wouldn't have a similar "relationship" to this amazing piece of writing.
Looking Ahead to 2012
I've read a great many more books than just this during 2011, but this list should get you started with a few ideas for last-minute holiday gift-giving. Add your own suggestions in the comments area below. There is a wealth of great books (and great writers), and I'm eager to hear from you which titles should be added to my 2012 list. On that note, let me finish by speaking directly to the authors and publishers out there.
In my position as PoliceOne editor, I get a lot of books mailed to me from out of the clear blue sky. Many of those books make it into conversations I have with cops, get quoted in my PoliceOne tactical tips, or get a full "review" by yours truly. However, sometimes I must politely decline the opportunity to even crack the spine on a book because, well, the people who sent it to me clearly were not paying much attention to my interests. For example, I will forever remain mystified that anyone would think I'd be even remotely interested in a book entitled In Defense of Flogging. Yeah, seriously, someone really actually did send me a copy of that this year! No thanks. I think I'll just save that one for the next time someone invites me to a "White Elephant Party."
So please, if you're an author or a publisher and you want to send me your work, go ahead and knock yourself out. If it is of interest to me, perhaps I'll end up including it on this list for Christmas 2012. But please don't be offended if you never hear a word from me on your manuscript. I won't write negatively about stuff I'm not interested in — I simply won't write anything at all.