Colorado Attorney General Cynthia H. Coffman Announces Colorado is the First to Offer PoliceOne Academy Online Learning to Peace Officers Statewide
---
Training and learning management platform chosen after extensive evaluation process
Denver, CO - PoliceOne.com, the leading online resource for law enforcement worldwide, announced that the Colorado Peace Officer Standards and Training (POST) has selected the PoliceOne Academy learning management system and training platform to deliver courses to all law enforcement in Colorado. POST is housed in the Colorado Attorney General's Office.
Effective July 1, 2017, this unprecedented collaboration will enable Colorado POST to provide vital training resources to all law enforcement agencies and 13,500 peace officers throughout the state via its online learning platform. "By forming this partnership with PoliceOne, Colorado will continue to be a leader in the training of critical skills required for law enforcement professionals," said Colorado Attorney General Cynthia H. Coffman.  PoliceOne Academy is already the preferred training provider for 157 Colorado law enforcement agencies, who together employ a total of 7,800 officers in the state.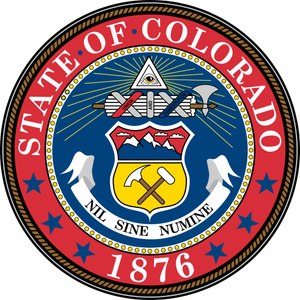 Colorado POST spent considerable time evaluating top training and learning management solutions, ultimately selecting PoliceOne Academy based on its proven reputation and usage in Colorado and the ability to produce timely law enforcement training courses.  The PoliceOne Academy offers the unique ability for agencies to run their own programs in a customizable environment, selecting relevant training topics from the Academy library to offer alongside state-funded training resources 24 hours a day, seven days a week, 365 days a year.
POST's full access subscription to PoliceOne Academy will allow training staff at all POST member agencies to effectively and affordably manage top training initiatives, including compliance with POST required hours and continuing education in all areas, while also hosting department-specific policies and courses. Administrators will be able to automate and retain training records and track credentials in a standardized, centralized platform.
"My agency has been utilizing the convenience of PoliceOne Academy online training for several years now.  It is quite useful for both shorter briefing-type training topics as well as those recently required by law that would be a challenge to host or attend in person," said Chad Day, Yuma County Sheriff. "PoliceOne is a great value for both smaller agencies and large ones throughout the state, and I'm excited that POST has taken the necessary steps to contract on behalf of all agencies in Colorado."
"PoliceOne Academy was built ground-up to meet the unique training and learning management needs of local law enforcement agencies, so it's exciting to see the platform will be made accessible to an entire state," said Alex Ford, CEO of Praetorian Digital and PoliceOne. "Colorado has been a valued partner of PoliceOne for years, and we're proud to offer our technology to deliver and track mission-critical training content."
PoliceOne Academy is the preferred training provider for more than 1,000 law enforcement departments of all sizes across the United States.
To learn more, please visit https://www.policeoneacademy.com/
About PoliceOne Academy
PoliceOne.com, the leading online resource for the law enforcement community, launched the PoliceOne Academy in 2011 to help departments more efficiently and cost effective deliver training that helps them better protect their communities. With 200 courses and over 1000 short format training videos available, PoliceOne Academy gives departments and officers instant access to training across all devices that advances officers' performance and helps keep them safer on the streets. Built specifically for law enforcement, PoliceOne Academy offers a robust learning management and reporting system that meets compliance and tracking needs and is accepted for continuing education in 37 states. To learn more about PoliceOne Academy, visit www.PoliceOneAcademy.com or call (866) 941-4090.
About PoliceOne.com
With more than 550,000 registered members, PoliceOne.com is the leading website in the world for law enforcement. PoliceOne provides law enforcement-specific resources designed to help officers stay safe on the streets and more effectively protect their communities. PoliceOne is the only site to confirm the law enforcement status of all members, creating a trusted and safe community for the exchange and discussion of key law enforcement issues, including breaking news, top products and important officer safety strategies. For more information, visit www.PoliceOne.com.
About Colorado POST
The Colorado Peace Officer Standards and Training (POST) Board documents and manages the certification and training of all active peace officers and reserve peace officers working for Colorado law enforcement agencies. POST also provides continuing training on emerging issues, including anti-bias, DNA and witness protection issues. Colorado POST is a unit of the Criminal Justice Section of the Colorado Attorney General's Office. POST Mission: The mission of Colorado POST is to establish and maintain standards for peace officer training and certification that are relevant, realistic and responsive to our ever-changing world. Visit www.coloradopost.gov for more information.