[eBook] Campus Collaborations: How to improve school safety
How police, schools can work together to prevent school shootings and improve student safety
---
In collaboration with Meggitt Training Systems
We've got a lot of work ahead of us to if we're ever going to protect schools from mass shooting incidents. This eBook explores how law enforcement agencies can work with school administrators, teachers, parents and community leaders to improve school security, conduct effective active shooter response training and recruit the next generation of school resource officers (SROs).
In this free eBook, you'll learn: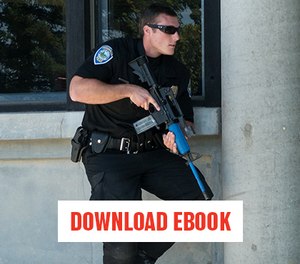 Lessons identified from active shooter response training at West Texas A&M University.
How the role of SROs in schools is changing, and what police agencies should look for when recruiting and selecting SRO candidates.
How simulators can supplement mock-training events.
How law enforcement and schools can work together to create a layered defense.
Steps police agencies should take to reach out to other agencies to create training drills and action plans.
Fill out the form below to access the eBook