Prisoner shot by officer during transport at Texas airport
A prisoner trying to escape while being transported through Terminal C at Dallas/Fort Worth Airport was shot by the officer who was escorting him
---
By Mitch Mitchell
Fort Worth Star-Telegram
DFW AIRPORT, Texas — A prisoner trying to escape while being transported through Terminal C at Dallas/Fort Worth Airport was shot by the officer who was escorting him, according to authorities.
The prisoner, Brent James Taff, 37, began hitting one of the officers who was guarding him while he was in a restroom near Gate 8 and the prisoner was shot in the hand, a statement said.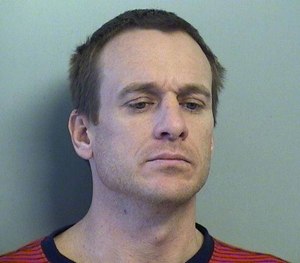 The prisoner and the officer, who was also hurt, were taken to Parkland Memorial Hospital in Dallas. No one else was injured, according to an American Airlines spokesman. A second sheriff's deputy from Tulsa County, Okla., who was guarding the prisoner escorted the pair to the hospital.
Both the prisoner and the deputy are expected to survive, according to authorities. The deputy, whose name is not being released because of the pending investigation, suffered injuries to the face and head, the statement said.
An airport spokesman said it is not unusual for prisoners to be transported through the terminals but couldn't say how often it occurs, WFAA reported.
The scuffle started after Taff entered the restroom with one of the deputies.
Taff struck the deputy numerous times in the face and head before the officer was able to retrieve his gun and fire, striking Taff an unknown number of times.
Taff ran from the restroom, but the second deputy tackled him, authorities said. Airport police and Transportation Security Administration officials helped control Taff.
Taff was being extradited from Moab, Utah, to Tulsa on a warrant for threatening a violent act against a Tulsa County district judge.
Taff's pending court cases in Tulsa County include charges such as violating a protective order, threatening violent acts, stalking and kidnapping.
The airport's operations continued as normal, and the only area closed was a check-in counter at Gate 10, the statement said.
Copyright 2015 the Fort Worth Star-Telegram
McClatchy-Tribune News Service

Request product info from top Prisoner Transport companies
Thank You!