Westin Public Safety Push Bumper Elite XD for 2016 Vehicles
---
San Dimas, CA – Westin Public Safety Division offers agencies and up-fitters late model options for their fleet updates! Push Bumper EliteXD is available for 2015-16 Ford F150 (PN#36-52065), 2014-16 Chevy Silverado 1500 (PN#36-53685), 2015-16 Chevy/GMC Tahoe/Suburban (PN#36-53805), and 2013-16 Dodge Ram SSV 1500 (PN#36-53545).
The Push Bumper EliteXD is made of heavy duty 4 gauge HRPO steel uprights to safely push another vehicle. It features 2-3/4" wide heavy-duty rubber strips on the uprights and a removable full punch plate grille. Uprights are pre-drilled for the addition of Elite Wing Wraps and PIT Bars. Pre-drilled holes provide side-mounting points for popular LED Lights. The Push Bumper EliteXD also features an extra wide 4-5/8" stylized and pre-drilled center cross-plate, a significant surface area for top-mounting of LED lights or speakers. All exposed fasteners are black plated stainless for protection against rust. The Push Bumper EliteXD designs are vehicle specific for a clean finished look.
Westin's Public Safety Push Bumper EliteXD is designed with maximum safety features and options in mind. It offers customization for your agency's specific needs and provides the best in strength, durability, and protection. Westin offers solid (no light openings), 2 or 4 Light options. Westin's Push Bumper Elite is U.S. patent pending.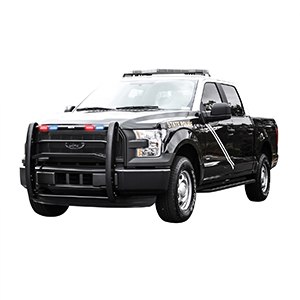 About Westin Automotive Products, Inc.


Request more info from Westin Public Safety Division
Thank You!