Street survival: Premonition of a multiple assailant attack comes true
As a police officer, you can't protect anyone else unless you are able to protect yourself
---
This article is part of a series by Lt. Dan Marcou. Click here to access all of Dan's street survival lessons.
In recognition of the release of "Street Survival II: Tactics for Deadly Encounters," I will be writing a series of articles on street survival designed to turn the tables on the current generation of cop-killing criminals. In this series I will share the tactics I acquired during a career dedicated not only to ensuring my own personal survival, but assisting other officers in their quest to survive as well.
I thought it appropriate to start this series with a true story of personal survival to emphasize the importance of mental, physical and emotional preparation.
From the beginning of my career I had a premonition I would experience a violent physical attack from multiple assailants. This portent inspired me to pursue a three-pronged, extra-departmental training regimen (plus one) to prepare for the inevitable, during which: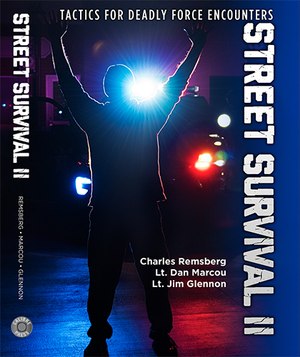 I weight trained to increase muscular strength and endurance.
I ran distance, sprints and stairs to increase my cardiovascular strength and endurance.
I trained regularly at a multi-discipline martial arts studio (Three Rivers Martial Arts), which allowed me to practice impacts, escapes, joint manipulations, throws, take downs, control holds/pressure points and ground control.
Plus One – When I didn't think my department-issued equipment was conducive for my survival, I bought my own with my department's permission.
As it turned out, this personal investment in training and equipment would pay dividends.
The Attack Happens
"209 Respond to the (a local hotel) pool area. Tri-State Ambulance requests a standby."
This call occurred on a busy weekend night shift when I was the lone officer available for dispatch. Even to me, the call seemed innocuous.
When I arrived at the hotel and entered the pool area, I discovered the emergency medical team was securing a male on a long board while being harassed by a significant group of rowdy revelers. I created some space between the crowd and the crew, while asking dispatch to send additional officers as soon as possible.
I managed to get the EMTs away with their patient and was about to clear when I noticed a lone hotel security officer at a balcony room overlooking the pool attempting to quiet a group of partiers. Suddenly a scuffle ensued, during which the guard was roughly manhandled into the room.
I hustled up the stairs and, as I reached the room, I discovered the guard was jostled but uninjured. I called to him, "Come on. We're getting out of here for now," intending to wait for backup to fully address this new disturbance. He headed toward me, but one surly individual deliberately snatched the phone the guard was holding and broke it. In retrospect this lawless act was throwing down the gauntlet, and I was too inexperienced not to pick it up.
I arrested the man and placed him in a front compliance hold when he tightened up, walking him quickly out of the room.
The Fight is ON
In the hallway my path was blocked by two amigos – the man's, not mine. One declared, "You're not taking him," as he measured me with one hand, the other hand fisted, cocked, locked and about to strike. I quickly jettisoned the arrestee and double front punched my would-be attacker hard in the moustache area, visibly stunning him.
From behind, two more suspects jockeyed for the recently vacated position of primary attacker. One grabbed my gun-side arm and I snapped my arm quickly back then forward, breaking the grip. I followed up by impacting him hard on the chin with a focused reverse elbow strike. He dropped and didn't move.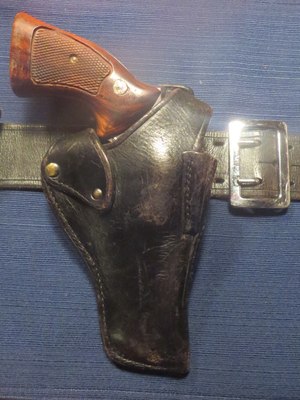 The second attacker brought his arm around my throat to strangle me, while he simultaneously grabbed the butt of my pistol, tugging hard to try to snatch it from my holster. My self-purchased security holster held as I "turtled up," ducked, spun and pivoted back and out. This pre-practiced movement broke the hold on my duty weapon and throat and brought me into an effective rear compliance hold.
Once again I radioed with even more urgency, "10-33! Officer needs assistance!" As I transmitted, yet another attacker grabbed my right shoulder and prepared to strike me. I back-fisted him hard in the nose and mouth. He retreated, bleeding.
This created a gap for the suspect I was restraining. He spun and grabbed my throat with both hands in a front strangle. I threw both my arms straight up, and did a power pivot, breaking the hold, and followed up by shooting a double-leg take down getting deep enough to hook behind his leg sending him sprawling backwards. As he landed, I slid down to his right foot, turned it inward, causing him to flop to his stomach and I stepped into a painful (for the suspect) leg lock. His hands shot behind his back instinctively, inspired by the pain, and I handcuffed him.
At this moment, backup arrived. We handcuffed the first suspect I hit, who had lingered at the scene. We also handcuffed the suspect I hit with the elbow. He was still unconscious. The man I back-fisted fled with the rest of the crowd. I was able to locate immediately and re-arrest the man who broke the phone.
Personal Debrief Leads to Lessons Learned
In a personal debrief of this incident I realized I prevailed because:
I purchased the security holster I was wearing before my department began issuing them.
I trained above and beyond what was offered me, giving myself many additional, viable and defensible options (escapes) through this personal training.
My training was repetitious, realistic and recent, minimizing reaction time, which in itself stunned the attackers.
I trained to be physically fit enough to finish the fight.
I delivered every impact as hard as I could, striking through each focused target.
Your Survival
In retrospect there was a reason for my premonition. I was a cop with his whole career ahead of him. Being aware of the natural dangers of the profession inspired me to strive to prepare myself more mentally, tactically and physically than any potential attacker would. After all, I concluded that as police officer, you can't protect anyone else unless you are able to protect yourself.  
Another Premonition
In closing I would like to additionally share that I am having another premonition. Here it is: Someone right now is out there preparing to attack you. Are you preparing for them?