Police union official says comments that angered St. Louis firefighters were misconstrued
The official wrote an editorial lauding LEOs for their promptness and bravery, but criticizing firefighters for the lack thereof
---
By Ashley Lisenby
St. Louis Post-Dispatch
ST. LOUIS — A St. Louis police union official has issued a clarification after an editorial in a union newspaper angered city firefighters.
Jeff Roorda, St. Louis Police Officers Association business manager, penned a front-page editorial in the April edition of the union paper Gendarme lauding officers for their promptness and bravery, but criticizing city firefighters for the lack thereof.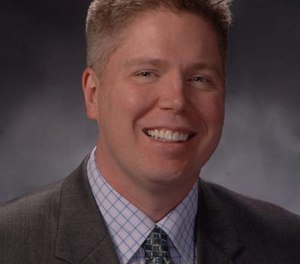 "Who else dares to brave these neighborhoods? How many times have you or one of the cops you work with, charged into a burning building because even the fire department is slower to answer the call in the ghetto than the cops who are right there, in the trenches, hearing the shrill cry for help?" Roorda wrote in the commentary titled "Do Something Amazing."
The St. Louis Fire Department posted a scathing response to Roorda's opinion piece on Facebook on Monday.
"It is unfortunate that an individual such as Mr. Roorda, who is paid to represent an organization comprised of brave professional police, is continually allowed to voice and put into print his uneducated, uninformed and disparate comments without accountability or corrective action," said Fire Chief Dennis Jenkerson in a statement.
He continued, "His baseless comments are an insult to every professional first responder, including firefighters and EMS, in our city."
Jenkerson said firefighters respond to "incidents across the city in under four minutes," directly addressing Roorda's claims about slow response times.
Roorda said Monday night that he wrote the editorial in response to the amount of criticism he believes police receive and to acknowledge the ways they exceed their public duties.
As for his comments about the fire department, he said after reading them over again, he could see how the department would be put off.
He said he spoke with the president of the firefighters union Monday. "I told him that it absolutely wasn't meant in the way he was describing," Roorda said.
In addition to planning a clarification next month in the union paper, Roorda took to Facebook on Monday to post a public apology.
"Every day, firefighters climb into the same foxholes that cops do. The fact that cops some times get their boots muddy first is a matter of geography not reluctance," he wrote. "I spent eight years in Jefferson City as the number one supporter of firefighters in the Missouri Legislature. My commitment and admiration for our brothers and sisters who drive the red trucks hasn't changed, nor will it ever."
Jenkerson's critical Facebook post appears to have since been removed.
McClatchy-Tribune News Service