al Qaeda and the quiet election
---
Ed. Note: This special feature is reprinted in partnership with Stratfor, an influential private intelligence company. Fred Burton, the former deputy chief of the State Department's counterterrorism division, presently serves as vice president for counterterrorism and corporate security at Stratfor, and recently released his autobiography: GHOST, Confessions of a Counterterrorism Agent. For a special offer to get a copy of GHOST, and to read additional information about Fred Burton and his role at Stratfor, simply click here.
---
Related articles:


P1 Exclusive: Politics, terror, and patrol: Time for renewed vigilance


Stratfor: al Qaeda and the tale of two battlespaces
As Election Day in the United States comes and goes, it appears there will be no significant al Qaeda announcement or attack against U.S. interests before most Americans record their vote. The group's silence — on both the physical and ideological battlefields — on the subject of the U.S. presidential election probably has resulted from heavy U.S. pressure on al Qaeda and its leaders.
With Election Day well under way in the United States, there has been a notable silence from al Qaeda. The militant Islamist group and its leaders previously have enjoyed a reputation for their pre-election announcements or plots.
The March 11, 2004, train bombings in Madrid, Spain, came just days before Spaniards went to the polls. A few months later, al Qaeda leader Osama bin Laden addressed the American public shortly before the 2004 U.S. presidential elections. In 2006, British and American authorities uncovered an elaborate al Qaeda plot to blow up trans-Atlantic flights between the United Kingdom and the United States ahead of midterm U.S. elections. But 2008 has seen only a short blurb released Oct. 30 by senior al Qaeda figure Abu Yahya al-Libi condemning the Republican Party. Neither bin Laden nor al Qaeda No. 2 Ayman al-Zawahiri has touched on the U.S. elections in a significant way. With just hours to go before polls close, it appears no message or attack will be forthcoming.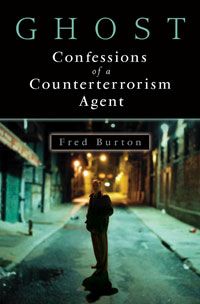 For a special offer to get a copy of GHOST, and to read additional information about Fred Burton and his role at Stratfor, please click the image of the book's cover above.
Three possible reasons explain this deviation from the pattern:
1. Al Qaeda did not think it was important to make a statement or attack pertaining to the elections;
2. Al Qaeda has decided to withhold comment or attack until after the election;
3. Al Qaeda wanted to make a statement or attack prior to the election, but for some reason failed to do so.
We believe the third possibility is the most likely. Al Qaeda's silence is most likely attributable to an unwillingness to get caught and to an operational inability to pass time-sensitive material down the al Qaeda publicity chain.
Creating and publicizing videotapes or audiotapes requires interaction with the outside world. Considering the hostile environment in which al Qaeda's leaders are operating at present, that interaction could violate operational security and betray group members' hideouts. Three main factors have contributed to these challenges to the militant group.
First, the United States has stepped up the frequency of air strikes carried out by drones in Pakistan's Federally Administered Tribal Areas, scoring hits against al Qaeda members and managers in the process. These strikes have made it more difficult for al Qaeda leaders to move around and interact with each other and apparently have disrupted their network of safe houses. Washington's ability to mount successful strikes suggests the United States has a considerable ability to collect intelligence on the ground, with operatives on the lookout for the likes of bin Laden and al-Zawahiri — the two al Qaeda figures we most expected to hear from ahead of the Nov. 4 U.S. election.
Second, cyberattacks on al Qaeda Web carried out both by the United States and al Qaeda's sectarian opponents have made it difficult for jihadists to transmit information via the Internet. Without a stable network for distributing a message, al Qaeda's media arm, As-Sahab, cannot distribute messages on time, if at all. The Oct. 30 al-Libi video appears to have been three weeks too late, as the al Qaeda leader focused on Eid al-Fitr, the Muslim holiday celebrating the end of Ramadan that fell during the first week of October this year. The delay in this video's release suggests that al Qaeda's media arm is not functioning as well as it once did. The cyberwarfare campaign may thus represent a U.S. attempt to flush al Qaeda into revealing more of its network by falling back on the courier system it formerly used to deliver tapes to media outlets such as Al Jazeera.
And third, in an example of how the physical and ideological battlefields overlap, the U.S. military claimed it killed al Qaeda's propaganda chief Abu Jihad al-Masri in a missile strike Oct. 31, dealing a major blow to the group's public relations activities. This strike could very well have derailed whatever project al-Masri was working on, such as a possible pre-election announcement. Strikes like this one eventually will grind down the operational ability of any organization, and come as al Qaeda is already battling for relevance.
With more and more time elapsing between al Qaeda attacks, the group apparently became unable (or perhaps unwilling) to make an announcement ahead of the U.S. presidential elections, and its followers certainly have taken notice of the group's silence.
This is not to say that al Qaeda has lost its ability to release statements to the world or to conduct tactical strikes. The al Qaeda network has adapted to adverse environments many times before and has survived. If the pressure on it lets up, giving it time to reorganize, then a resumption of communications or attacks is certainly likely. In any case, it appears that the 2008 U.S. presidential election has bucked the trend of pre-election al Qaeda commentary or plots.